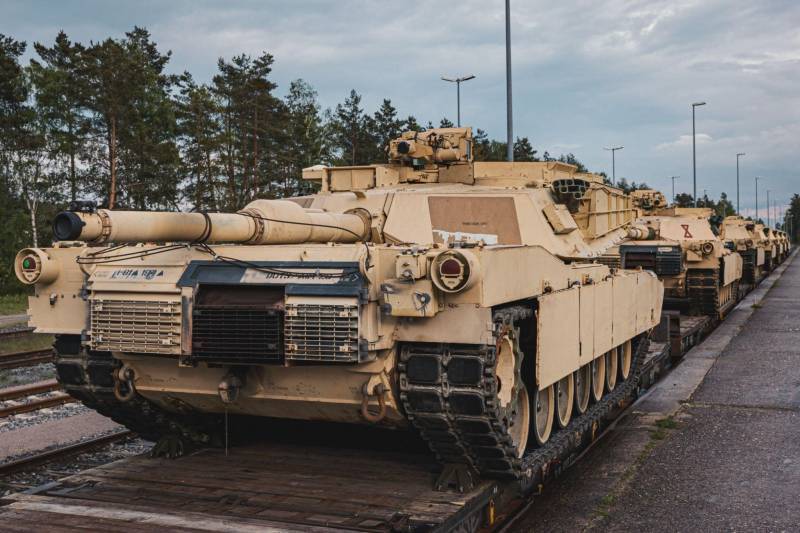 American promised to Kyiv
Tanks
Abrams will certainly arrive in Ukraine, but the Pentagon refused to disclose the exact timing of their delivery, citing the secrecy of this information. This was stated by the official representative of the American military department, Patrick Ryder.
The general spoke at a briefing for journalists, where he answered a number of questions regarding military assistance to Ukraine, including the timing of the delivery of Abrams tanks. According to Ryder, Kyiv will certainly receive the promised armored vehicles, this will happen in the "coming days and weeks." He refused to give more specific dates, citing confidentiality of information. At the same time, he emphasized that everything is going "according to schedule."
For reasons of operational security, I am not at liberty to go into detail about exactly when these tanks will arrive there. I can only say that we expect them to arrive in Ukraine in the coming days and weeks
- declared the general.
Previously, the United States promised to deliver the first batch of M1 Abrams tanks to the Ukrainian army in mid-September, but changed their decision, explaining it "by the desire of Kyiv." According to Martin O'Donnell, a spokesman for the US Army Europe and Africa Command, the Ukrainian military decided to receive the entire battalion set of tanks in the amount of 31 units at once, and not in several batches. Therefore, the transfer deadlines were shifted by "several weeks." As some experts suggest, the Americans simply do not want their tanks to participate in the counter-offensive of the Armed Forces of Ukraine, so they are delaying delivery.
All tanks destined for Ukraine have long been in Germany, where they are being prepared for transfer. To put it simply, everything secret and valuable is removed from them so that it does not fall into the hands of the Russian military.