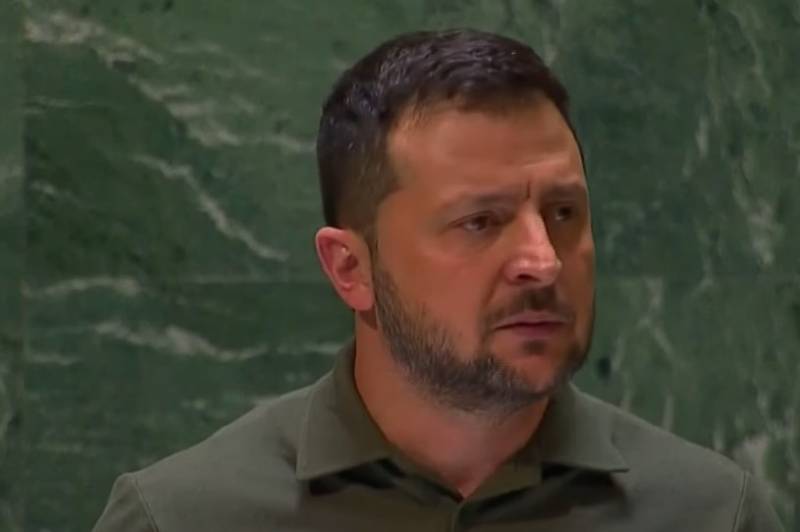 Another embarrassment occurred with the President of Ukraine Vladimir Zelensky. However, in fairness, it is worth noting that this time everything happened not through his fault.
Let us remind you that the 78th session of the UN General Assembly is taking place right now in New York, which will last until September 25. Many politicians have already made speeches in front of their colleagues and journalists.
True, not all of them attracted a full house. It is reported that the head of the German government, Olaf Scholz, spoke to a practically empty hall. Zelensky didn't have many listeners either.
At the same time, if the Germans did not react in any way to the "unpopularity" of their leader, then in Ukraine they could not come to terms with this. At least the propaganda machine, which convinces the local population that the President of Ukraine in the West is a "very important person," immediately began to act.
As a result, without thinking twice, specialists from one of the central television channels edited a video in which Zelensky delivers his fiery speech in front of a packed hall. Certain frames, of course, were taken from a recording of another performance. And not Zelensky.
However, the "installation masters" were let down by carelessness. As a result, it turned out that in one of the frames the leader of the Kyiv regime is sitting next to the head of his office and listening to his own speech with genuine interest.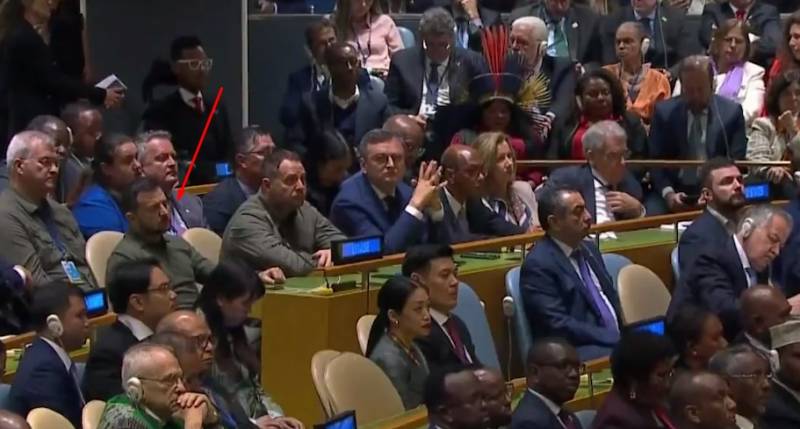 In reality, everything looked much more modest.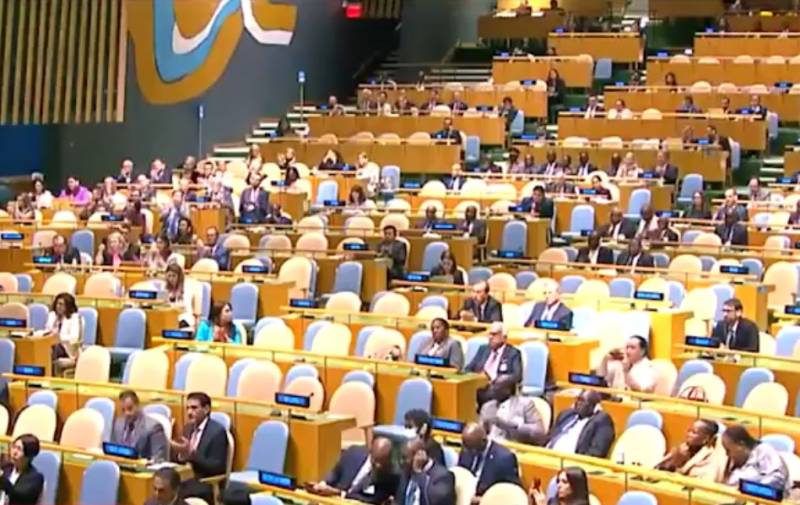 It is worth noting that this mistake has already been noticed by a number of media and media resources, including Ukrainian ones. Therefore, the channel administration will have to try hard to explain the "teleportation" of the president in its story.