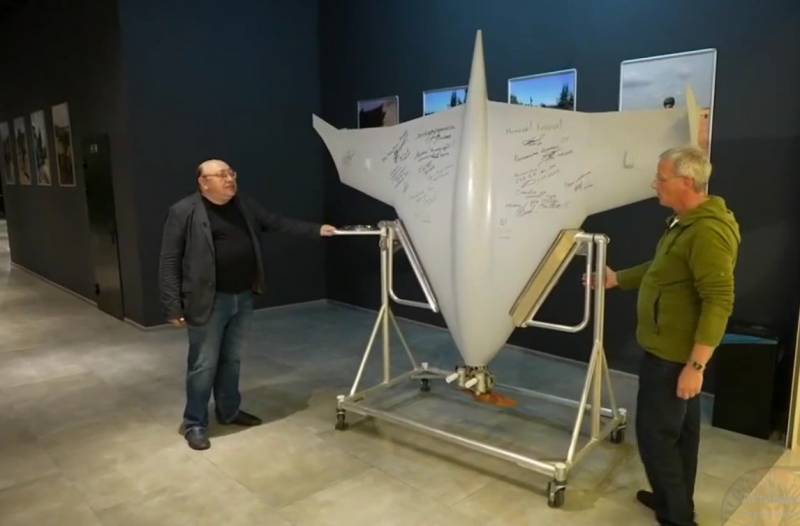 The Aeroscan company has created a new domestic kamikaze drone. Russian developers showed reporters this new long-range loitering munition "Italmas".
Such
arms
was dedicated
news
story by Alexander Rogatkin, shown on the Rossiya 1 TV channel.
The main feature of the newest
drone
"Itapmas", also called "Product 54", is its range. The ammunition is capable of hitting targets at a distance exceeding 200 kilometers. This is possible due to the presence of an internal combustion engine in its design. In addition to range, the use of internal combustion engines by developers makes it possible to increase the mass of the warhead. It gives new
drone
a significant advantage even over the Lancet kamikaze drone, which has brilliantly proven itself in the Northern Military District zone, which was not always effective against heavy enemy equipment.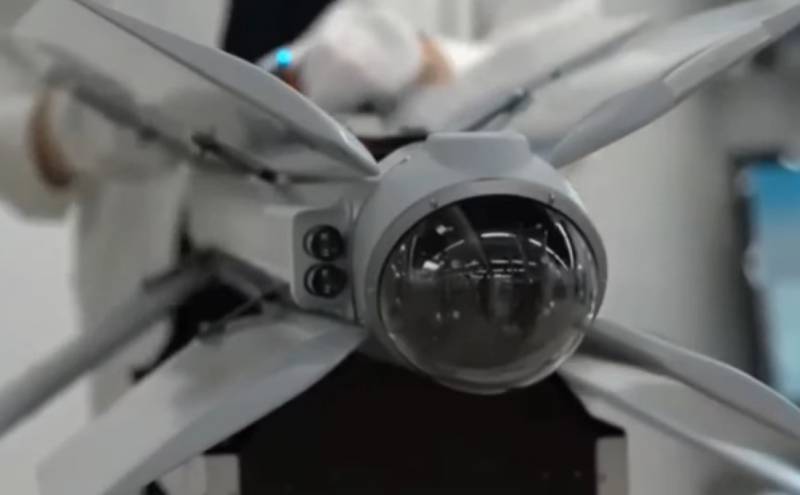 In contrast, "Italmas" will be able to destroy not only cannon and rocket artillery, but also manpower at a great distance. If equipped with a cumulative warhead, the drone will be able to effectively hit enemy heavily armored vehicles.
Experts consider it advisable to use such loitering munitions to destroy HIMARS rocket launchers and other Western long-range systems.
The Aeroscan company is located in Izhevsk and specializes in the development and production of unmanned vehicles. The company is the parent company of the ZALA Aero Group.