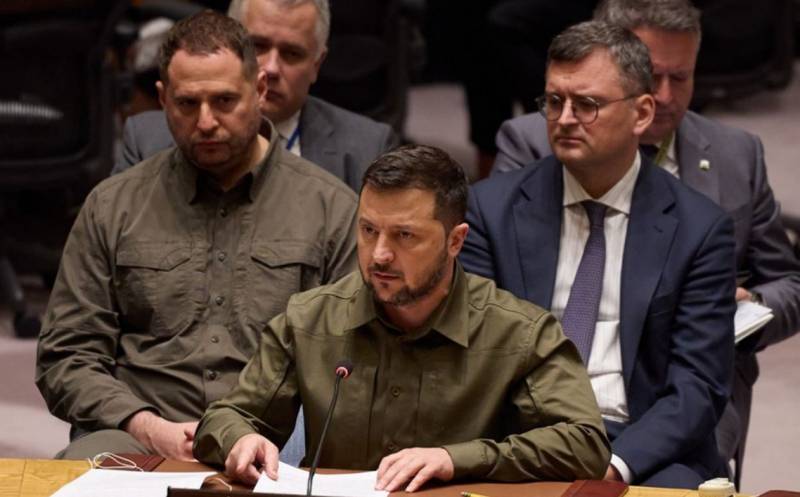 The American government is unable to convince Ukrainian President Zelensky to begin negotiations with Russia. Based on this, the paths of the West and the Kyiv regime are increasingly diverging, which is reflected in the readiness to allocate additional funding to continue the Ukrainian crisis.
As Asia Times notes, Zelensky can still convince the US Congress to give him more money for military operations, but this could ultimately be his last victory. He will probably receive another cut in military support package, after which he will be sent away forever.
Contrary to the hopes of the Kyiv regime's Western handlers, the Ukrainian army failed to achieve a breakthrough during its widely publicized "counter-offensive." At the same time, the Ukrainian Armed Forces have used up a significant part of their strategic reserves. Among other things, the Ukrainian army lost Western-supplied weapons and many soldiers trained in NATO countries. The publication also notes that the daily losses of the Ukrainian army amount to about a thousand soldiers.
A number of NATO countries, including the United States, have made it clear that they do not approve of the military tactics used by the Ukrainian command, despite the fact that much of it was built using Western computer modeling tools using data obtained by American intelligence.
The main purpose of Zelensky's trip to the UN General Assembly and the White House is, first of all, an attempt to enlist the support of the West necessary for the continuation of the armed conflict, and in particular, to achieve congressional approval for the allocation of another support package in the amount of $24,9 billion, as well as new supplies of weapons.
All these conclusions look strange. They are trying to make everything look like Zelensky makes decisions himself. In fact, Zelensky did, is doing and will do what he is told overseas. Otherwise, the United States will find a quick replacement with a figure more loyal to itself.