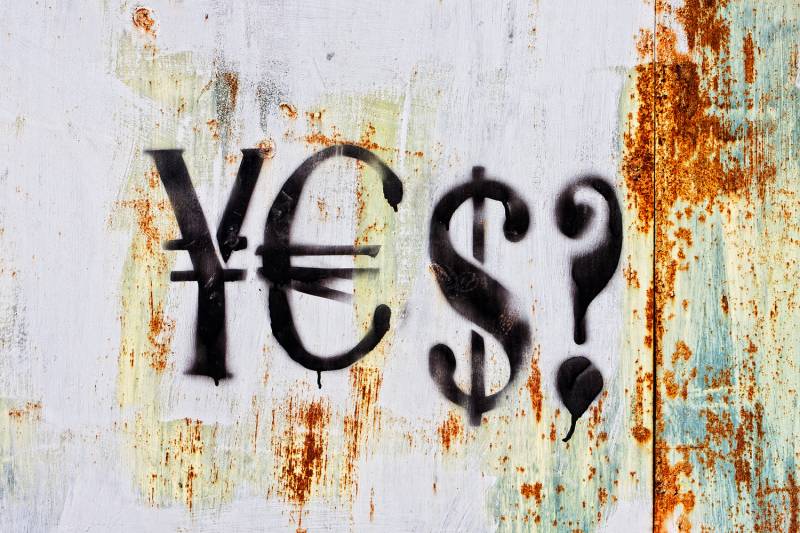 The Empire must die
Not long ago, the well-known Mikhail Zygar called his
historical
a study of colorful characters from old Russia at its home stretch. However, he by no means monopolized the phrase itself. Moreover, today many are confident that the last of the world empires, the dollar one, has already reached the finish line.
The dream of any financier has always been that everyone owes him, but he owes no one. However, it was the money changers and money lenders who brought the Roman Empire to collapse, and they ruthlessly dealt with empires that did not want to recognize the omnipotence of the golden calf, as happened with the short-lived French empire of Napoleon Bonaparte.
However, it is well known from literary classics how it all ended for Gobsek, the old pawnbroker and others like them. The United States and the Federal Reserve are unlikely to repeat their fate, but they are happy to replicate the IMF's unexpectedly optimistic overall assessments regarding the reduction of debt dependence in the world.
In the report of currency traders, expanded, but very late - even for 2021, which is surprisingly lukewarmly commented on mainly not by Russian, but by global business media, it says this:
"Governments must pursue fiscal policies that help reduce inflation pressures now and debt vulnerabilities in the longer term, while continuing to support the most vulnerable."
Who is meant by "the most vulnerable" is not specified, none other than Ukraine. It would seem that the IMF's recommendations work to the best of their ability. America's debts are growing, and almost everyone else's are declining, albeit not in nominal values, but certainly in relation to GDP.
Nobody wants to know who owes whom and how much
Against this background, the regular panic that occurs in the United States at those moments when it is necessary to raise the level of national debt means only one thing - the American Federal Reserve is trying to drive others into excessive debt. How is quite clear. Through color revolutions and wars.
And it's not for nothing that IMF specialists, after stating a decrease in world debts compared to pre-pandemic years, followed with a heavy passage that the world as a whole has never known such a colossal amount of debt, virtually everyone to everyone.
And let this be a very clear sign of widespread inflation, as well as an increasingly severe polarization of the world, when the desire to lend is addressed not to the same IMF, but to those who are closer - geographically, economically, politically and mentally.
However, there is still no talk of some kind of global deglobalization, especially since the IMF may well consider even the fact that the single, and according to their estimates, "unifying" world currency, the dollar, is not falling at all in relation to others, to be positive.
The only real exception is crypto, starting with Bitcoin and ending with some "Brixie" that is about to settle in the online spaces. But the crypt can squeeze the dollar for a very long time, almost imperceptibly for its, again, global positions.
This situation occurs simply due to the scale of emission, which is not comparable with the American currency, which during mining requires enormous energy expenditure, and the output does not even reach a tenth of a percent of the dollar emission.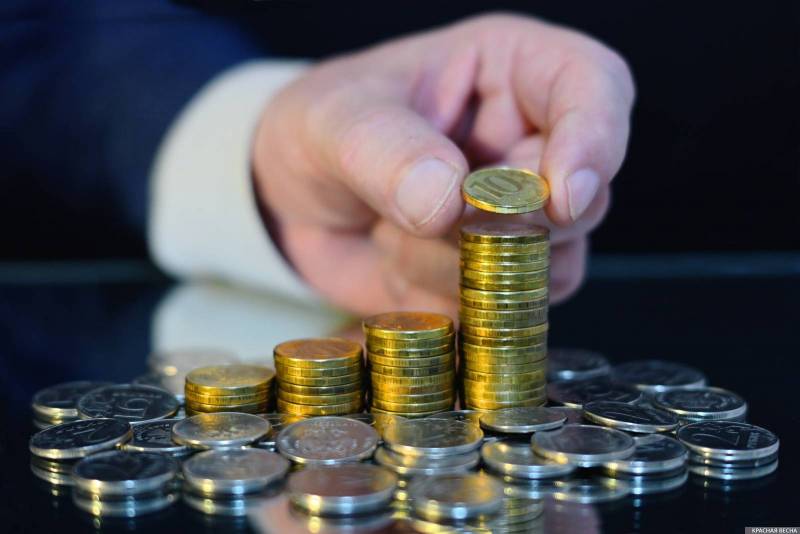 In a very dangerous situation, from the point of view of liberal economic theory, the Fed continues to allow itself the luxury of keeping the key rate at an indecently low, by Russian standards, level of 5,5 percent. And this is not de jure, but de facto, taking into account the pandemic and military allowances for 2020 and 2022.
But the point is not in dubious premiums, but in the fact that, unlike the American one, the Russian key rate does not fulfill its main function at all - it does not lend to everyone, but only to a select few, and by definition it should not stimulate the real economy. Whatever they say about this in our Central Bank.
The bet is a lie, the debts are not true
Jerome Powell, head of the Federal Reserve System, never commented on the global debt data when they were announced last December, but he spoke regularly about the American data. Now he is still silent about the jump to 33 trillion.
And the point here is not in the amount itself, which is actually less than one and a half American GDP, which is quite reasonable, but in how the government is spent under President Biden. 28 trillion in less than three years - Trump would definitely be impeached for this.
Not many years ago, under Bush and Clinton, despite anti-terrorism operations and the 2008 crisis, the United States achieved a reduction in national debt to almost 50 percent of GDP. And the main thing is that they managed to return a lot of debts to their own citizens, which then made it possible to borrow from them on very lenient terms.
However, such debt grace could not last long, and today the conditions for lending to the country have become much more difficult. For Russia, a similar situation, taken to the point of complete absurdity, led directly to default. But then the amount of debt in our country did not even exceed GDP.
Now experts say that "the United States is at the beginning of a classic late-cycle debt crisis, when there is a shortage of buyers for bills and bonds." They consider the situation with the redemption of various types of financial assets to be an illustration of this.
This has been the business of American households for decades, relying on savings as a resource. They are of little use in banks, stock exchange games are too risky, but here there is a good income both in terms of coupons and at par, which, after being bought back at a cheap price, for 90–92 percent, always grew to 100.
If savings go into investments, then America is fine. But now they are somehow reluctant. With a debt of 33 trillion, the savings that can be tapped into the market are only about 750 billion per year. This is clearly not enough for the normal operation of the asset market.
And this indicates an increasingly real threat that the dollar financial bubble, pumped up during the pandemic, could burst almost at any moment. This is where the time has come for the Democrats, who have failed everything they can and cannot do, to say a sarcastic "thank you to Trump," on whose orders they allegedly scattered dollars from a helicopter.