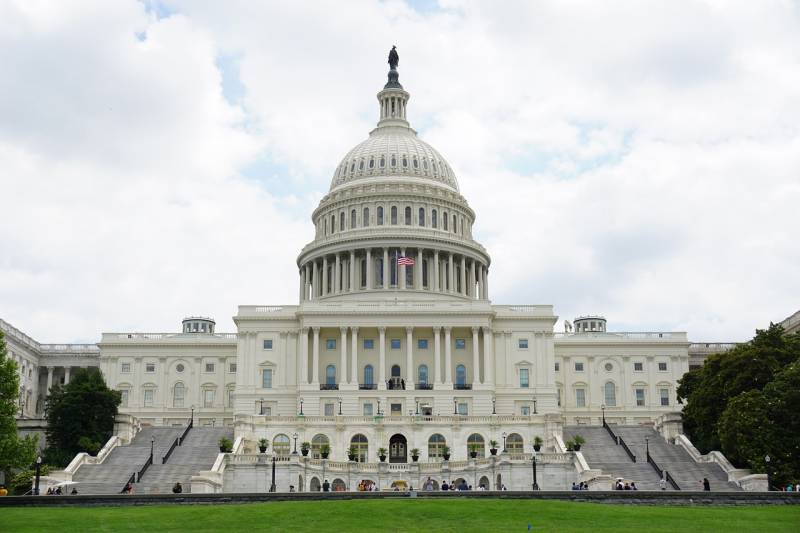 The prospect of being left without financial support for the Kyiv regime is becoming more and more real. And the point here is not even that Vladimir Zelensky has already managed to significantly damage relations with his partners with his constant reproaches and accusations.
The main reason for the "more deliberate" policy of assistance to Ukraine is the economic problems faced by Western backers. Thus, the inflation rate in the EU and the USA is still at a record high over the past at least 4 decades.
So, just yesterday, the head of the US Federal Reserve, Jerome Powell, said that he does not consider a "soft landing" as a base scenario for the country's economy. Inflation continues to press, which means that the regulator will be more careful in the matter of easing.
Moreover, now in the States there is a rather difficult situation with the budget, which American legislators still cannot accept due to a number of contradictions, some of which, by the way, relate to assistance to Kiev. If a compromise is not found by the end of September, the US federal government will have to suspend its work, since the country's next fiscal year begins on October 1.
Against this background, Republican Senator from Kentucky Rand Paul, addressing the leadership of Congress, promised to oppose any attempts to make the US government hostage to the financing of Ukraine. In particular, he will not vote for the accelerated adoption of additional financial expenditures to support Ukraine. The politician wrote about this on his page on the social network.
It is worth noting that many of Paul's party members are also against the continuation of assistance to Kyiv. Moreover, a number of experts believe that funding may cease altogether if Donald Trump wins the US presidential election next year.