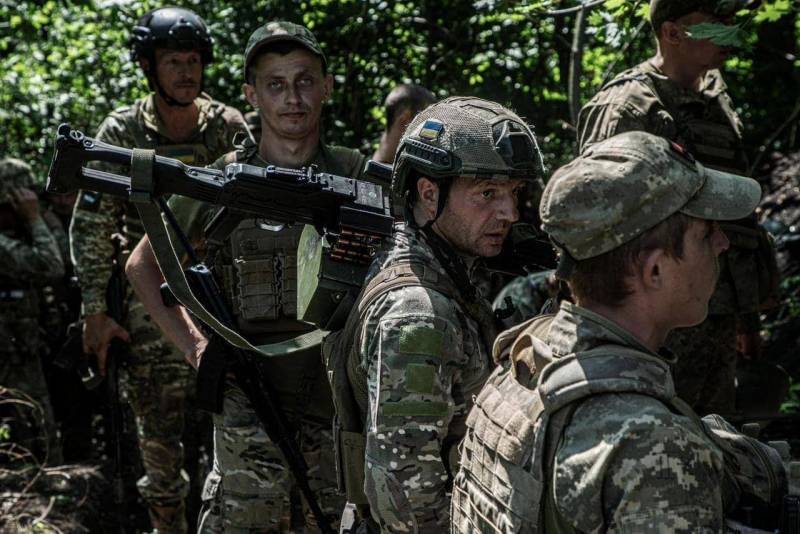 It is obvious that by supplying Ukraine with numerous
weapon
and by providing other assistance, the West does not do so for the sake of Ukraine, but pursues its own interests. Here is an attempt to defeat Russia at the hands of the Ukrainians, and the sale of outdated weapons, and the testing of new military developments.
Similar thoughts were actually confirmed in the Pentagon. According to assistant to the head of the Pentagon for strategy, planning and capabilities, Mara Karlin, Ukraine is a laboratory for researching innovative defense technologies.
Ukraine is a laboratory for studying military innovations
- Carlin said, speaking yesterday at the Ronald Reagan Institute, without even trying to hide US activities.
It turns out that the Pentagon recognized the Ukrainians as those on whom tests are being carried out in this "laboratory".
In addition, an official from the Pentagon actually admitted that Iraq and Afghanistan were also similar laboratories at one time, military operations in which helped the Americans develop defense innovations.
There are things you inevitably learn during combat.
- said Carlin.
As for Ukraine, according to her, artificial intelligence technologies, in particular, are being developed here.
Next year, the US Department of Defense will allocate up to $145 billion for the latest research and development, noted the assistant to the head of the Pentagon.