The second wave of combined strikes against Kyiv regime targets is underway since the beginning of the day.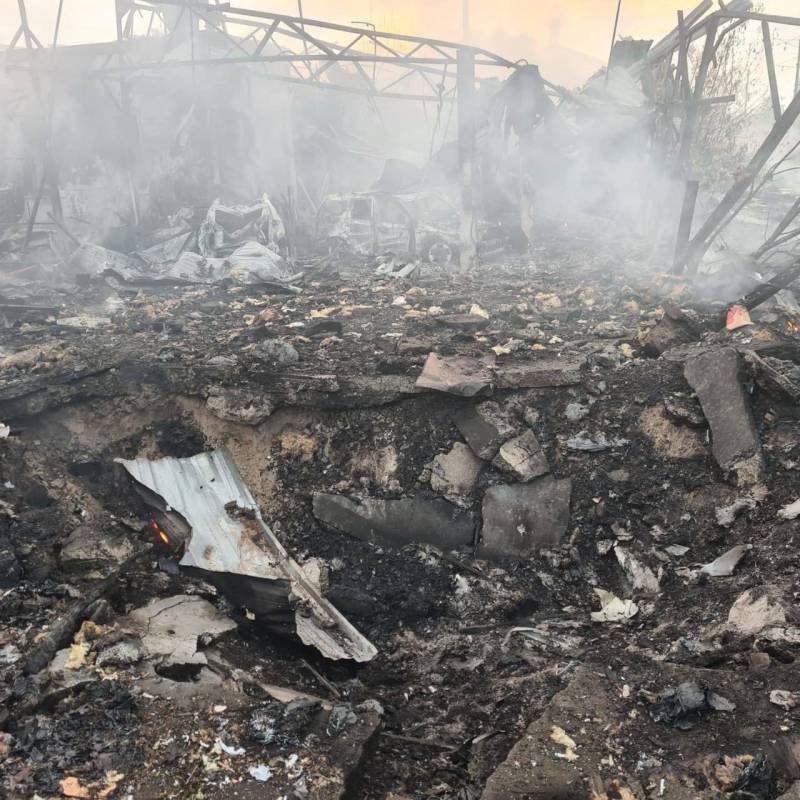 There follows a second wave of a combined attack on Kyiv regime targets from the beginning of the day. At the same time, updated information appears in Ukraine about the results of the first wave of attacks. In particular, it was noted that in Lviv and the city of Drohobych, Lviv region, industrial enterprises and warehouses were hit by strikes. According to the latest data, all of them were related to military production and storage of finished, as well as military products supplied from abroad, including fuel and lubricants for the needs of the Armed Forces of Ukraine.
From the Ukrainian report on Drohobych, located 75 km south of Lviv:
Two flights to Drohobych - both to an industrial facility. A workshop caught fire, a three-story warehouse building was destroyed, and a fire broke out.
A large oil refinery is located in Drohobych.
Previously, it was reported about a powerful detonation after arrival in the regional center - Lvov.
A strike was struck at a facility housing foreign mercenaries in the city of Cherkassy.
Currently, the Ukrainian side declares a high missile threat in the Khmelnytsky, Chernivtsi, and Vinnytsia regions:
High threat to industrial facilities in the city of Kamenets-Podolsky, Khmelnitsky region.
It should be noted that this city is home to several industrial enterprises, including instrument-making and electromechanical plants, the products of which have recently been almost 100 percent used for the military needs of the Kyiv regime.
The Ukrainian military command facility in Kherson was hit. According to the latest data, in this Russian city occupied by the Ukrainian Armed Forces, as a result of the attack, the Ukrainian army lost at least 6 officers who commanded operations in the southern direction, including in the Antonovsky Bridge area.