The Pentagon has revealed the "secret" of the efficiency of supplying the Armed Forces with spare parts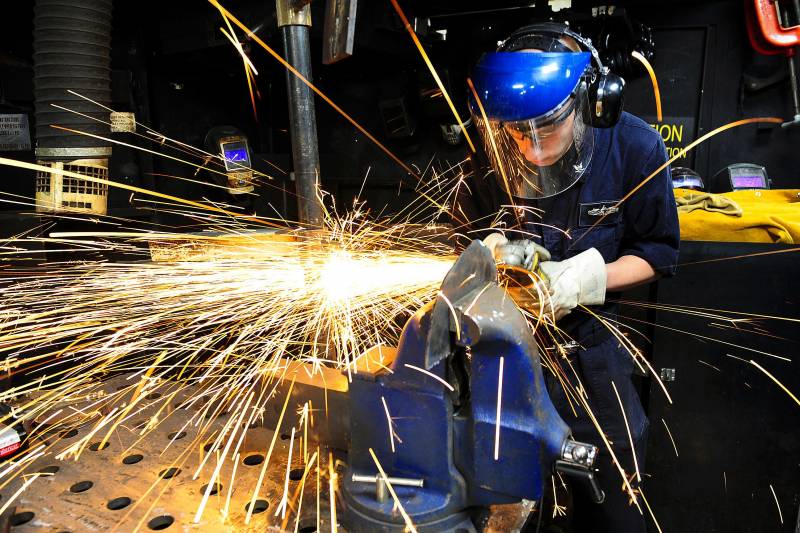 The US Department of Defense fears that the country's authorities will not be able to adopt a budget for the 2024 fiscal year [due to internal political disagreements]. This will lead to paralysis of the government and disrupt military supplies to the Ukrainian Armed Forces.
As Pentagon procurement chief William LaPlante explained, in 2013, the 13-day government shutdown shut down the F-35 production line because officials were absent from their jobs and unable to sign contracts for components for the aircraft.
In his words, as quoted by USNI News, the American defense industry is successfully coping with increasing production and the momentum cannot be slowed down. Thus, the military-industrial complex is on track to supply 57 thousand 155 mm shells per month by next spring and 125 thousand per month in 2025:
We may lose money until May. As a result, the industrial base will be disrupted.
As the official noted, the condition of the Armed Forces of Ukraine depends on the uninterrupted supply of materiel. At the same time, an effective logistics model was built in Ukraine. Here, Washington could not apply the supply scheme typical of the US Armed Forces, which uses the institute of representatives of field services of manufacturers.
Instead, the Ukrainians switched to remote maintenance to maintain the combat effectiveness of existing systems. In addition, they did not wait for permission to begin 3D printing the necessary spare parts. They violated intellectual property rights, but they started printing all the necessary parts this month. What's happening is impressive
- the official noted, revealing the "secret" of effectively providing the Armed Forces with materiel.