"France will eventually develop its own fighter": the Spanish press is unhappy with the work on the Rafale Standard 5 project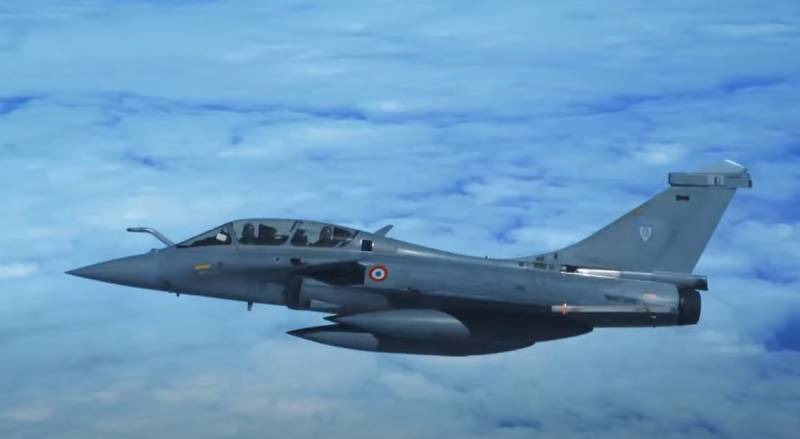 The European defense industry is not able to consolidate despite the fact that it is being pressed from all sides by the American military-industrial complex. So, the program for creating "
tank
future" is stalled due to Germany's desire to develop Leopard 2; The FCAS advanced fighter project faces similar problems.
As indicated in the Spanish publication Infodefensa, the new French defense plan for the period 2024-2030 provides for funding work on a new version of the Rafale Standard 5 fighter. At the same time, the promising FCAS aircraft should replace the currently in service Eurofighter aircraft in Germany and Spain by about 2040 and Rafale in France.
Paris's goal is that with its own Rafale F5 fighter it will have capabilities very similar to those provided in FCAS, but 10 years earlier and at a lower cost, without having to share with anyone intellectual property or industrial competencies
- says the publication.
Rafale Standard 5 provides for the transition to new equipment and weapons, with the help of which the aircraft will be fully connected with the environment and its dominance in the air. In particular, a new radar with AFAR and the Spectra NG defense system will be installed, as well as combat weapons, including AS4NG nuclear missiles; Mica NG air-to-air missiles; air-to-surface Hammer.
The aircraft will receive new capabilities similar to the FCAS program: remote control of the aircraft, electronic air defense suppression capabilities, the use of Neuron UAVs as
drone
support
We can expect France to eventually develop its own fighter jet
- the publication believes, expressing dissatisfaction with the unilateral actions of Paris.
Moreover, there is already a similar precedent. In 1983, a joint program to create the Eurofighter began with the participation of France, Germany, Britain, Italy and Spain. But various disagreements, mainly caused by France's need to have a ship version, pushed Paris to abandon the project in 1985 and develop the current Rafale.
Another major obstacle to the implementation of FCAS is Germany's restrictive export policy, which has raised suspicions in France, which is freer to sell its military equipment abroad, which could lead to disagreements in the future.
- noted in the publication.