The German Ministry of Defense reported on the training of seven thousand Ukrainian military personnel at Bundeswehr training grounds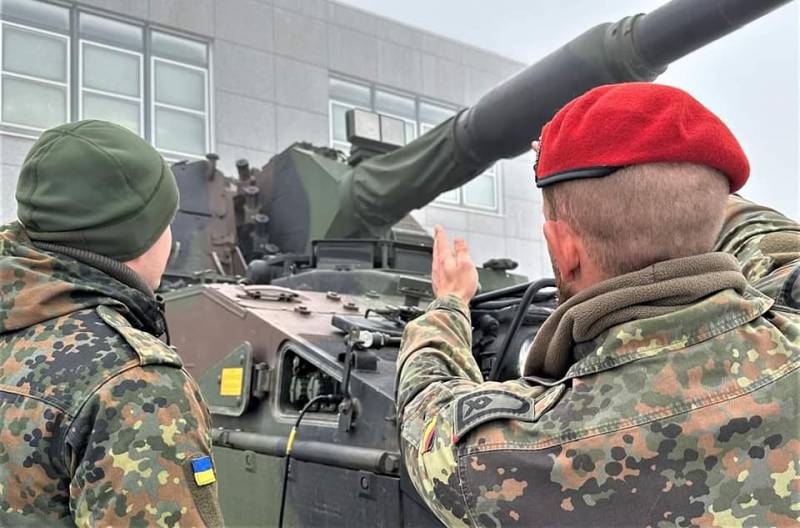 Germany takes an active part in the training of Ukrainian Armed Forces; since the beginning of the Russian special operation, about seven thousand Ukrainian recruits have been trained at Bundeswehr training grounds. Berlin does not intend to stop there; training programs will continue to operate until Ukraine's complete victory in the conflict.
The German Ministry of Defense reported on the training of the Ukrainian military, stating that to date it has managed to train approximately 7 thousand military personnel. At the moment, 900 people are being trained at the Bundeswehr training grounds, and Berlin plans to increase the number of trained Ukrainians to 10 thousand. By the end of this year.
Currently, 900 military personnel of the Armed Forces of Ukraine are undergoing training in Germany (...) by the end of the year it is expected that 10 thousand Ukrainian soldiers will undergo training
- said in a statement.
The Germans do not focus their main attention on training ordinary soldiers, they train sergeants, i.e. commanders of the lowest tactical level. Platoon and company commanders are also trained, i.e. all those who are very quickly knocked out on the front line if they appear there. In addition, the Germans are training RCBD specialists as part of a European training mission that started in October last year. Ahead, judging by the plans, is the start of training Ukrainian crews for
tanks
Leopard 1A5 and technical specialists for them.
At the moment, the main focus is on training the leadership of lower tactical levels, that is, group, platoon and company commanders. The training of the infantry battalion continues, as well as various training courses for specialists in engineer and anti-aircraft systems
- added the country's Ministry of Defense.
Let us recall that Germany provided its training grounds for the training of crews of the Leopard 2 MBT, as well as the American M1 Abrams, which are also located in Germany, where they are "prepared" for transfer to Kiev, and simply stripped of everything valuable.