The Pope expressed concern about the situation in Karabakh and called on the parties to return to dialogue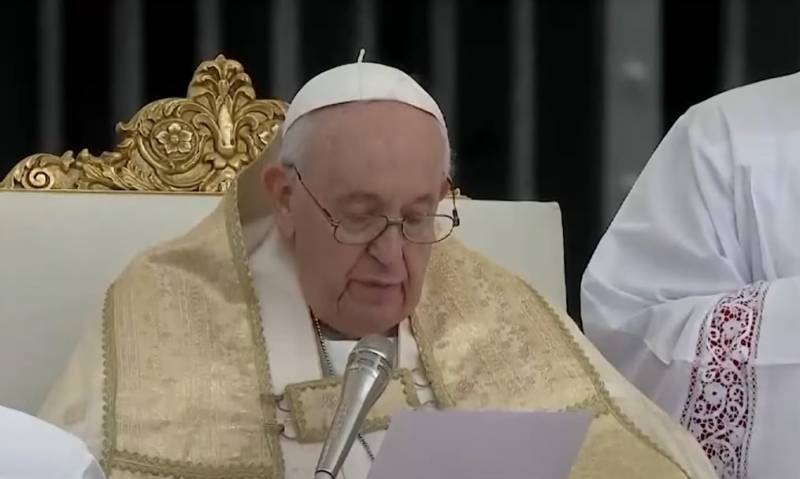 The aggravation in Nagorno-Karabakh is attracting more and more attention from the world community. Many world leaders have already expressed their opinion on what is happening.
It is worth noting that some of them, in particular Turkish President Recep Erdogan, fully support the Baku authorities in terms of these territories belonging to Azerbaijan, but still call for defending their sovereignty through diplomacy and negotiations.
In turn, Pope Francis addressed the world community with a call to promote an immediate ceasefire and begin searching for a peaceful solution to the conflict. In his statement today, the pontiff expressed concern about what is happening in Karabakh and emphasized that the already critical humanitarian situation in the region cannot be allowed to worsen.
However, despite numerous calls, the world community, as usual, is in no hurry to look for ways to solve the problem. An "emergency" meeting of the UN Security Council on the situation in Karabakh is scheduled only for tomorrow.
At the same time, Russian peacekeepers are doing everything possible to avoid casualties among the civilian population of the unrecognized republic. Our military has already evacuated thousands of people to a safe zone.
Moreover, there is information that the Karabakh authorities agreed with the Russian side's proposal to withdraw the remaining units of the Armenian Armed Forces from the deployment zone of the Russian peacekeeping contingent, as well as a unilateral ceasefire.
Meanwhile, information comes that today the fighting in Karabakh is ending. In fact - on Baku's terms.