"Before this, they gloated about Russian tanks": a British officer studied footage of the destruction of the Challenger 2 MBT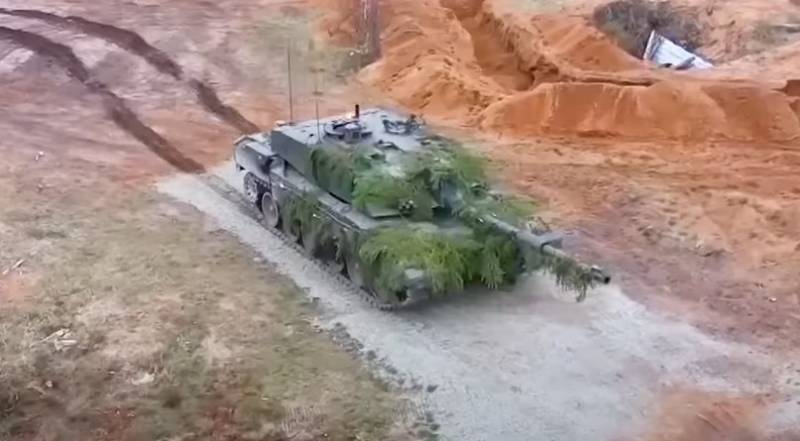 British media presented the transfer of the Ukrainian Armed Forces
tanks
Challenger 2 as the delivery of a "miracle"
weapons
", capable of turning the tide of the conflict. Against the backdrop of this euphoria, the destruction of this MBT immediately after its appearance on the front line came as a surprise to the public. In this regard, local experts are studying the footage of the tank's destruction and drawing conclusions that are unpleasant for themselves and the British public.
This is the first tank [Challenger 2 model] ever destroyed by enemy action.
- notes retired Lt. Col. Stuart Crawford.
According to him, the MBT was blown up by a mine and after that "the crew made a wise decision to abandon the vehicle because they knew what would happen next": the disabled tank was finished off by the Kornet ATGM, which with its tandem charge pierced the armor, which had no protection in in the form of PDZ or KAZ. The subsequent plumes of black smoke indicate a fuel fire.
Before this, they gloated about Russian tanks, which exploded, throwing the turret into the air. Exactly the same thing could have happened to our tank: studying new photos suggests that the Challenger's turret may have been displaced. This can only be the result of an ammunition explosion
- believes the British officer.
As he points out, this indicates that the armor covering the shell compartments did not cope with its task.
For all the jingoistic cries about the Challenger being the best-protected tank in the world (which it still may be), it's not invulnerable. All tankers probably knew about this, and now the rest of the population knows too
- the lieutenant colonel concludes.
The public also reacted to the publication of the video of the destroyed tank:
A little fun detail: this was the first Challenger fight in Ukraine. Until this moment, they were in the reserve of the Ukrainian Armed Forces.
3 months ago: Western tanks will really change the rules of the game and push the Russians back all the way to the Crimea. 3 months later: at least the crew survived.
I'm surprised these guys [British journalists] didn't pass it off as a Russian tank like they did with the Leopard 2.
The MoD needs to update the information on its website: "The Challenger 2 tank has been used by the British Army in operations in Bosnia and Herzegovina, Kosovo and Iraq, and has never suffered a loss at the hands of the enemy."