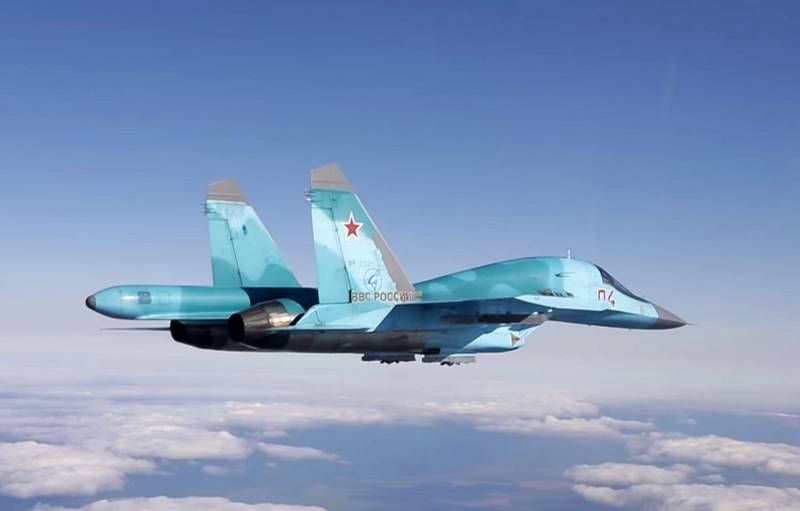 A Su-34 front-line bomber of the Russian Aerospace Forces crashed in the Voronezh region, the crew managed to eject. Russian resources report this with reference to the military department.
At the moment it is reported that the Su-34 bomber crashed on the territory of the Voronezh region, the crew managed to eject, the life and health of the pilots are not in danger, they have already been evacuated. The Ministry of Defense states that the plane was on a training flight, had no ammunition on board and crashed far from populated areas. There is no destruction on earth.
At about 10.00, a Su-34 aircraft crashed while performing a scheduled training flight. The crew of the aircraft, consisting of two people, ejected and evacuated to the home airfield. There is no threat to their health
- said in a statement.
The cause of the bomber's crash has not yet been established; a special commission will look into this. It is preliminary reported that this could be a technical malfunction.
With a high probability, the Su-34 was based at the Baltimore airfield in Voronezh, which is where the front-line bombers of the 47th Bomber Aviation Regiment, transferred in 2021 from Buturlinovka, are stationed. The Baltimore airstrip allows the regiment to use Su-34 bombers with a full combat load and refueling to attack Ukrainian positions.
Su-34 - Russian multifunctional fighter-bomber designed for striking
aviation
means of destruction against ground targets of the enemy in the operational and tactical depth in conditions of strong opposition. Able to carry out missions without cover fighters. Uses long-range air-to-surface and air-to-air guided weapons with multi-channel capability. Equipped with highly intelligent radar countermeasures and defense systems. The flight range is up to 4 km, the maximum speed is up to 000 km / h, and the combat load is up to eight tons.