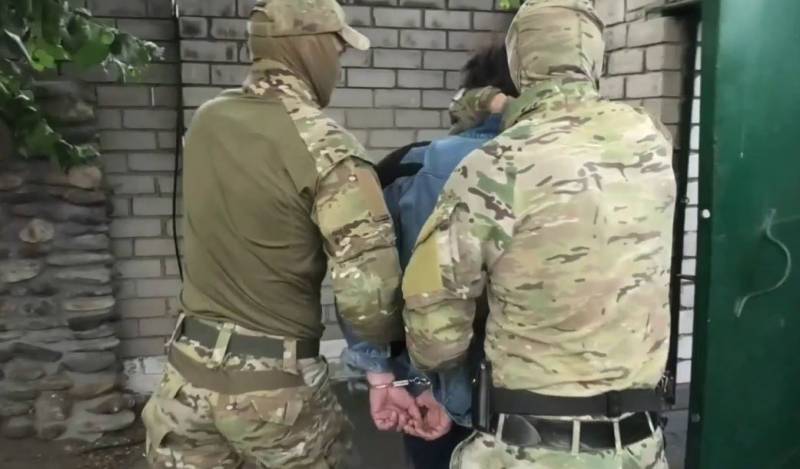 Russian security forces continue to identify and detain Ukrainian agents and all kinds of "sympathizers" with the regime. Another arrest took place in Barnaul, where a local resident decided to poison the water intended for mobilized military personnel. This was reported by the press service of the FSB Directorate for the Altai Territory.
FSB officers detained a Ukrainian saboteur, played by a local resident born in 1981. As it turned out, a Russian citizen, on his own initiative, contacted representatives of the Ukrainian special services through social networks, wanting to "help" Ukraine in the conflict with Russia. In order to prove the seriousness of his intentions, this citizen decided to poison the water intended for mobilized Russian military personnel. Thus, he decided to weaken the Russian Armed Forces.
To his great regret, he was unable to bring his "brilliant" plan to completion; FSB officers who detained the "poisoner" prevented him from doing so. And the mobilized did not have time to drink water. But law enforcement officers have plenty of evidence of criminal activity; this not very smart person filmed everything on video for a report to curators from Kyiv.
(...) a citizen of Russia born in 1981, through social networks, proactively reached out to citizens of Ukraine, in communication with whom he began to express radical views on the political course of the Russian Federation and readiness to support the Ukrainian armed forces. As proof of his intentions, the man poisoned the water intended for mobilized military personnel
- the FSB said in a statement.
The detainee is currently in custody; this decision was made by the court. A criminal case was opened under two articles at once: attempted high treason and attempted terrorist act. Investigative and operational activities continue.