A Ukrainian Armed Forces tank fired at a vehicle checkpoint in the Bryansk region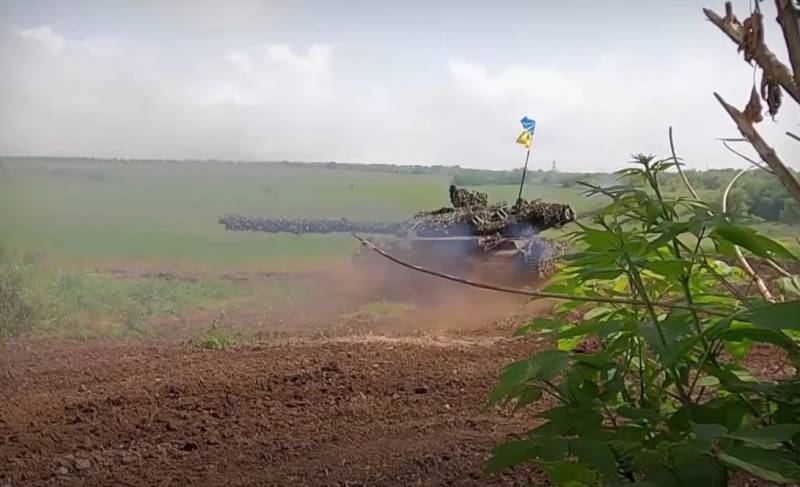 The Kiev regime continues to terrorize Russian civilians, conducting chaotic shelling of border settlements. In particular, regular artillery attacks are being carried out on the Bryansk, Kursk and Belgorod regions.
So, according to information published by the TG channel
SHOT
, yesterday, September 19, at approximately 23:00 Moscow time, an Armed Forces tank fired at the Pogar automobile checkpoint in the Bryansk region. The distance from it to the border with Ukraine is about 800 meters.
According to preliminary data, a Ukrainian tank, probably a T-80, fired one 125 mm shell at the aforementioned checkpoint and disappeared into the forest belt. Fortunately, there were no casualties or destruction of infrastructure.
In this case, it is obvious that the attack is nothing more than a terrorist attack. After all, it does not make any sense in military terms.
At the same time, the Ukrainian Armed Forces are suffering huge losses on the fronts, which is no longer hidden even in the West. The widely publicized Ukrainian counter-offensive is failing, which is likely due to the increase in the number of terrorist attacks on our territory.
It is worth adding that not only the border territories of the Russian Federation have recently come under attack from the Ukrainian Armed Forces. The Russian military almost daily destroys Ukrainian
drones
who are trying to attack infrastructure facilities hundreds of kilometers from the border. Thus, it was stated that the cause of the fire at the oil depot near Adler was a drone. The information is being verified.