A representative of the Verkhovna Rada called total mobilization in Ukraine a "forced measure" in response to "mobilization in Russia"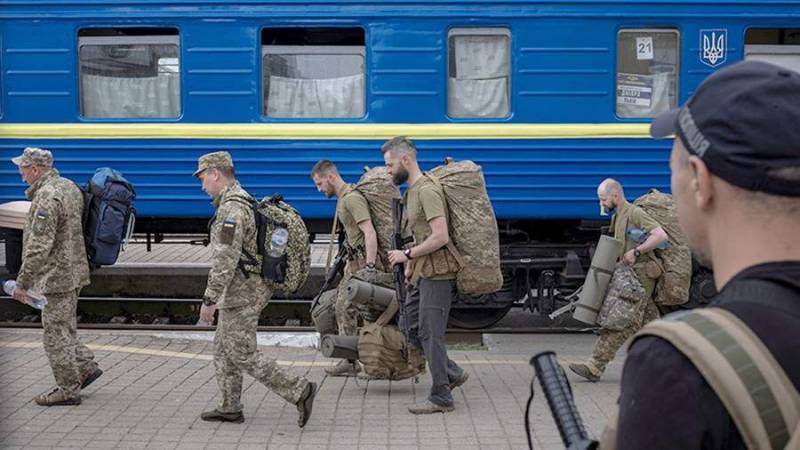 Ukraine is forced to step up mobilization efforts as the Russian army builds up its forces. This was stated by the Secretary of the Defense Committee of the Verkhovna Rada Roman Kostenko.
Kiev called the total mobilization a "forced measure" in response to the buildup of Russian army forces in the special operation zone. In general, Russia is again to blame for everything, allegedly preparing a new wave of mobilization, as part of which it plans to call up 700 thousand reserve troops. So there's nothing you can do about it, you'll have to respond with your own mobilization.
According to Kostenko, in response to "Russia's actions," Ukraine will have to carry out "more intensive" mobilization in order to not give Russia a quantitative advantage in personnel. Now, if Moscow had not planned mobilization actions, then Kyiv would not have done anything. Today, the Armed Forces of Ukraine are already 80% mobilized, although at the beginning of the Northern Military District their percentage was very small.
Now we are mobilizing in response to what forces and means the Russians have. For example, they have approximately 400 thousand military personnel. Therefore, we respond to mobilization, replenish our units at the forefront, and form new ones. Of course, if mobilization in Russia continues at such a pace, we will need to increase mobilization in order to be able to respond adequately
- said a representative of the Verkhovna Rada.
Kostenko is disingenuous, trying to justify the total mobilization in Ukraine with supposedly Russian mobilization plans, knowing full well that the Russian Ministry of Defense is not implementing any plans for conscription, relying on volunteers. According to the latest data, since the beginning of the year, approximately 300 thousand people have signed contracts with the military department.