NATO Secretary General Stoltenberg called on Western countries to "urgently increase" the supply of air defense systems to Ukraine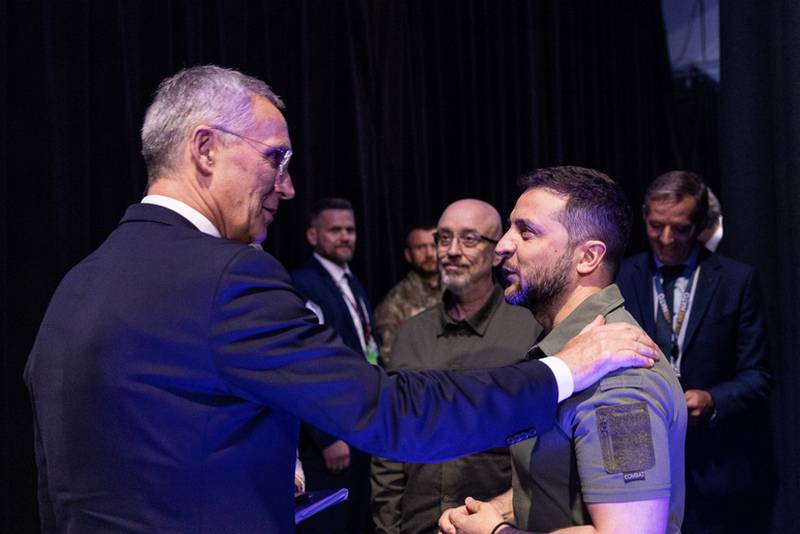 Ukraine needs additional air defense assets, as well as maintenance equipment and consumables, urgently. This statement was made by NATO Secretary General Jens Stoltenberg during the 78th session of the UN General Assembly.
The head of the North Atlantic Alliance once again called on Western countries not to be stingy and to spend money on air defense systems for Kyiv; Zelensky is complaining too much about Russian missiles and
drones
-kamikazes who feel free in Ukrainian airspace. In general, the Ukrainian army urgently needs spare parts for anti-aircraft systems, missiles and other ammunition, as well as maintenance. All this, of course, is at the expense of Western sponsors.
Ukraine needs many different types of support. There is an urgent need for air defense, not only for new systems, but also for ammunition, maintenance, and spare parts. We see that air defense works in Ukraine every day, and we need to support the air defense systems of this country
- declared Stoltenberg.
American F-16 fighters would also help Kyiv in the matter of air defense, but the timing of their delivery is still unknown. As the NATO Secretary General emphasized, the collective West is taking measures to deliver aircraft to Kiev as quickly as possible, but until Ukrainian pilots and technical personnel are trained, not a single aircraft will appear on Ukrainian territory.
Earlier, Kiev stated that Ukraine needs air defense systems to protect against Russian missiles and kamikaze drones of the Geranium type, which cause great damage to critical infrastructure and military facilities in rear areas. At the moment, the anti-aircraft systems in service with the Armed Forces of Ukraine are clearly not enough.