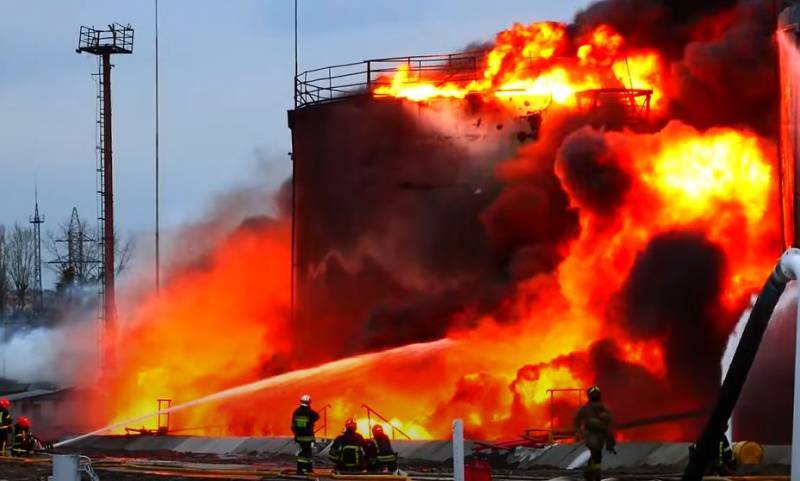 The photo is illustrative.
A Russian unmanned aerial vehicle crashed into the Kremenchug oil refinery. This was announced by Dmitry Lunin, a protege of the Kyiv regime in the Poltava region.
According to the military, a strong fire started at the enterprise after the UAV strike. The plant had to be suspended. The Poltava authorities have not yet reported the presence or absence of casualties.
At night, Ukrainian public pages reported the appearance of Russian
drones
in the sky over the Poltava and Dnepropetrovsk regions. In addition, explosions were reported in the Chernigov and Sumy regions. Now the first reports are emerging from representatives of the Ukrainian regime about the consequences of a night attack using drones.
Located in the Poltava region, the Kremenchug oil refinery is the largest enterprise in the oil refining industry in Ukraine. It provides a strategic supply of petroleum products in Ukraine, and militarily it is very important, supplying fuel to groups of Ukrainian troops in various directions.
The attack on the plant aims to cause damage to the oil refining infrastructure of Ukraine, which will inevitably affect the fuel supply and logistics of the Ukrainian armed forces. The Russian army began striking the enterprise in the spring of 2022, when it became clear that the conflict was dragging on and it would be necessary not only to destroy the enemy's military equipment and weapons, but also to undermine its economic base.