"Hits a wide range of drones": new British anti-aircraft gun Terrahawk Paladin presented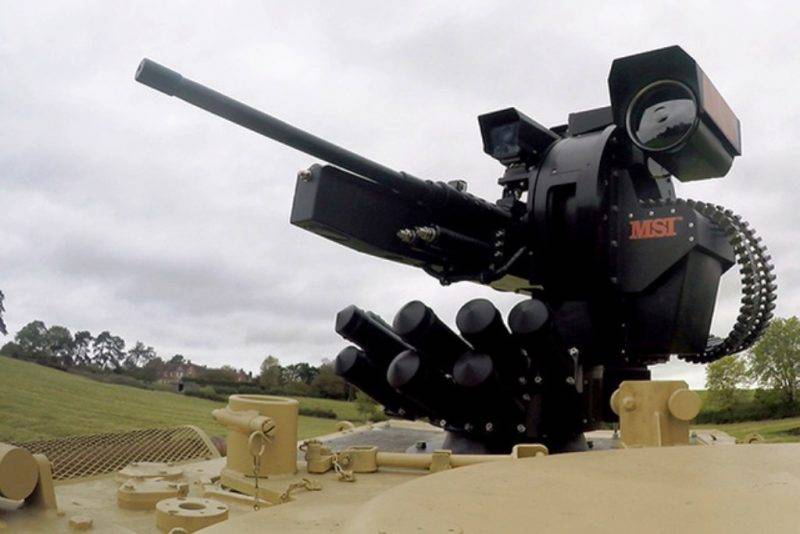 At the DSEI 2023 exhibition in London, the new Terrahawk Paladin anti-aircraft system from the British company MSI Defense Systems was presented, which is positioned as a "killer
drones
».
It can hit a wide range of UAVs, from nano- and microdrones to large vehicles and tactical combat drones
- says EDR Magazine.
The fire control system, developed with the participation of the Polish company Advanced Protection Systems, provides AI-based target tracking and ballistic calculations necessary for effective fire. The "heart" of the control system is the FIELDctrl and SKYctrl radars.
SKYctrl can track multiple targets simultaneously, and most importantly, is able to distinguish drones from birds. It reports the exact position of an object in a 3D projection in real time. Instant identification of targets is achieved using AI.
The anti-aircraft gun's strike weapon is a 20-mm Gatling gun, the fire of which is effective at a distance of 1-1,5 km. At the same time, it is possible to equip the system with various other means of destruction, for example, a 30-mm Mark 44 Bushmaster II cannon.
Soon the new anti-aircraft system will be used in the [Ukrainian] conflict zone
- indicated in the publication.