"He lost the war, but strangely stayed in place": the deputy chairman of the Russian Security Council spoke sharply about the Prime Minister of Armenia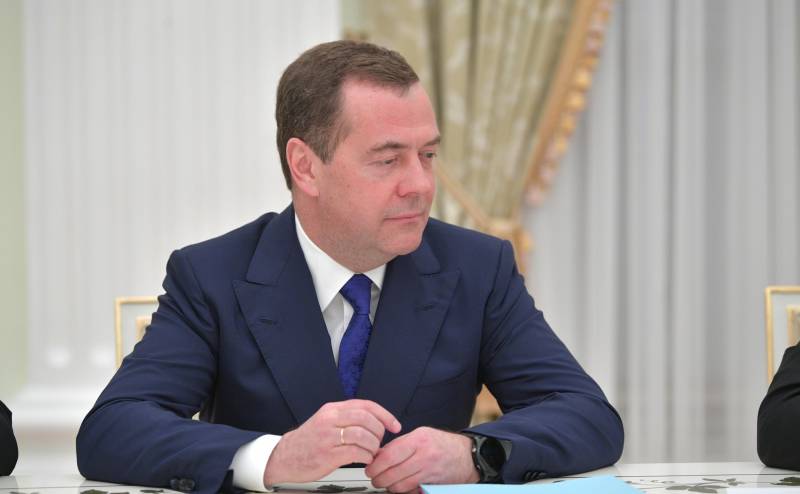 Armenian Prime Minister Nikol Pashinyan, through his activities at the head of the government, has created numerous risks for the country, and his own political fate may be very unenviable. This conclusion can be drawn from the next post of Deputy Chairman of the Security Council of the Russian Federation Dmitry Medvedev.
The Russian politician published a post in which he does not openly name Pashinyan, but it is clear who he is talking about. The object of Medvedev's criticism is the head of the Armenian government, who has recently made a large number of anti-Russian statements.
Medvedev writes that one day a certain colleague from a fraternal country told him to himself that Russia would not accept him, since he was a stranger to it. But Medvedev replied that they would be judged by actions, not by biography.
Then he lost the war, but strangely stayed in place. Then he decided to blame Russia for his mediocre defeat. Then he gave up part of the territory of his country. Then he decided to flirt with NATO, and his wife defiantly went to our enemies with cookies
- wrote Dmitry Medvedev.
This post is very topical, since it was today that the Azerbaijani authorities launched a military operation against Nagorno-Karabakh. In this regard, Armenia finds itself in a very difficult situation, and now it is not at all clear how it will get out of it. After all, the resources of Baku and Yerevan are incomparable and Armenia will lose in an open confrontation in any case. But if Armenia does not stand up for Nagorno-Karabakh, the Armenians will regard Pashinyan's actions as a betrayal of their people, and then an unenviable fate may indeed await him.