Western press: Russia is using Ukrainian BMP-1U Shkval captured in Georgia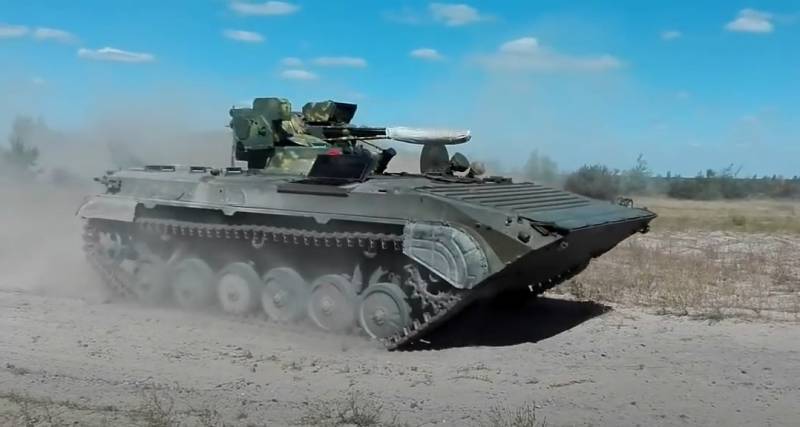 Footage has been published online showing Ukrainian-made BMP-1U Shkval in service with Russian units.
As indicated in the Army Recognition publication, this model was created by the Ukrainian military-industrial complex in the 2000s and is distinguished by the use of the KBA-105 Shkval combat module. It is equipped with a 30 mm automatic cannon 2A72 (or Ukrainian ZTM-1) with 360 rounds of ammunition, a 7,62 mm PKT machine gun (or its Ukrainian equivalent KT-7,62) with 2500 rounds and a 30 mm AG-17 (or Ukrainian KB-117) with 116 grenades. There are also two launchers for the Konkurs ATGM.
Due to the large weight of the module (1300 kg with additional ammunition) and the space it takes up inside the vehicle, the capacity of the BMP-1U was reduced from 8 to 6 people.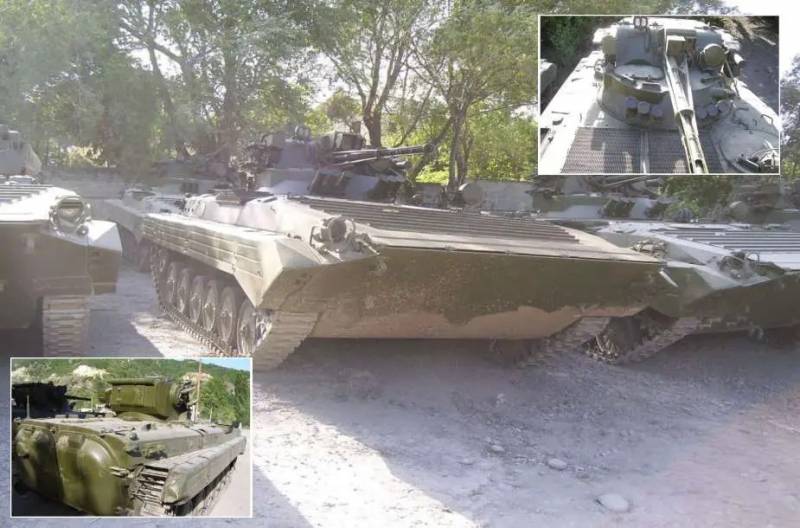 As noted in the publication, during the military confrontation with Georgia in August 2008, the Russian army captured as trophies up to 14 BMP-1U Shkval out of 15 transferred by Kiev to Tbilisi.
For our part, we note: it is quite possible that some samples of this model, produced after 2014 for the needs of the Ukrainian army, became trophies of the Russian troops after the start of the special operation, along with a lot of other equipment available in the Armed Forces of Ukraine.