Russian Ministry of Defense: Ukrainian military attacks on Kamenka and Mayorsk in the Donetsk Republic were repelled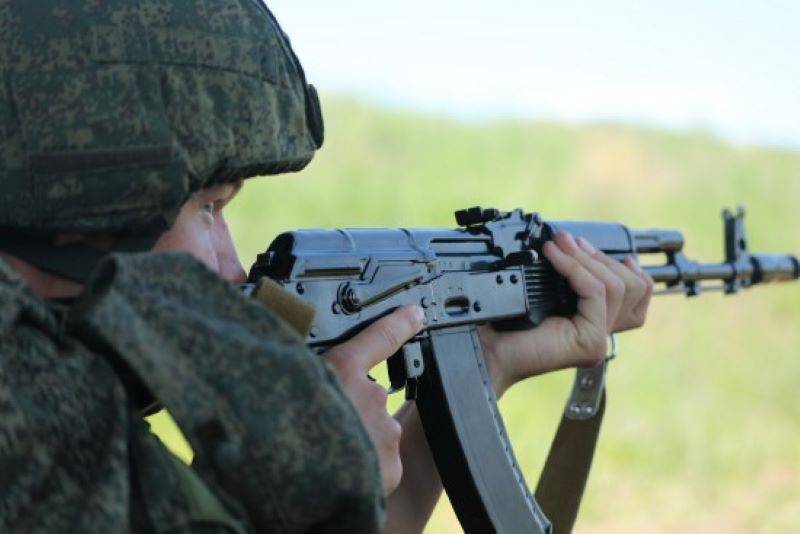 The Russian Armed Forces repelled two attacks by the Ukrainian military on Kamenka and Mayorsk in the Donetsk People's Republic. At the same time, the Ukrainian Armed Forces assault groups lost approximately 225 people.
This message appeared today in the next report of the Russian Ministry of Defense on the situation in the special operation zone.
Enemy losses per day amounted to 225 Ukrainian military personnel killed and wounded
- the press service of the Russian defense department reports.
Also in the Donetsk direction, the Ukrainian Armed Forces lost two armored cars and three vehicles.
At the same time, the fighters of the "South" group were supported by fire
aviation
Russian Aerospace Forces and artillerymen.
The counter-battery fight was successfully carried out here. The artillery of the "Southern" group of the Russian army destroyed the Polish self-propelled gun "Crab", two M777 howitzers made in the USA and the self-propelled gun "Gvozdika".
In the Zaporozhye direction, units of Ukrainian rangers from the 71st brigade unsuccessfully tried to attack the positions of the Russian Armed Forces in the Verbovoye area. Their attack was repelled by Russian aviation, artillery and heavy flamethrower systems. The losses of the Ukrainian Armed Forces during the day on this section of the front amounted to about 175 people, as well as two armored vehicles and two cars. The counter-battery fight was also successful for our artillerymen.
Russian fighters repelled three attempts to storm Ukrainian mechanized brigades in the Krasnolimansk direction. Here the enemy lost 65 troops and several pieces of equipment during the day.
The enemy also suffered losses on other sectors of the front.
Ministry of Defense of the Russian Federation