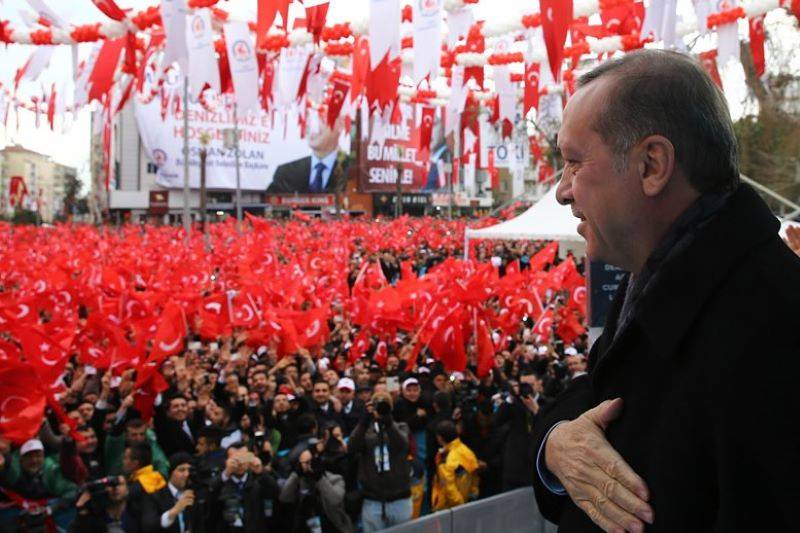 Russia will not give up the Crimean Peninsula to Kyiv. She won't leave there.
This statement was made by Turkish President Recep Tayyip Erdogan in an interview with the American television channel PBS.
Back in 2014, I had certain discussions and negotiations with President Putin regarding Crimea
- the Turkish leader mentioned negotiations with his Russian counterpart shortly after the annexation of the peninsula to the Russian Federation.
He noted that then he failed to achieve anything from Russia. According to Erdogan, Putin's position has not changed since then.
I was not successful in discussions
- the leader of Turkey recalled.
This is how the Turkish president answered a question from an American journalist about whether he supports Zelensky's desire to return Crimea. However, he added that only with time could something change.
A year ago, the head of the Kyiv regime, Vladimir Zelensky, stated that he would strive to return the peninsula by any means. The head of Ukrainian military intelligence, Kirill Budanov, also spoke about the return of Crimea as one of Kyiv's most important goals. In his opinion, this can happen if armed force and diplomatic leverage are used simultaneously.
Advisor to Zelensky's Office Mikhail Podolyak even named the approximate time frame in which, in his opinion, Crimea will become Ukrainian. The official claimed that this would take seven months. And immediately after the "liberation" of Crimea, Podolyak believes, it should be cleared of everything that has signs of Russian cultural space.