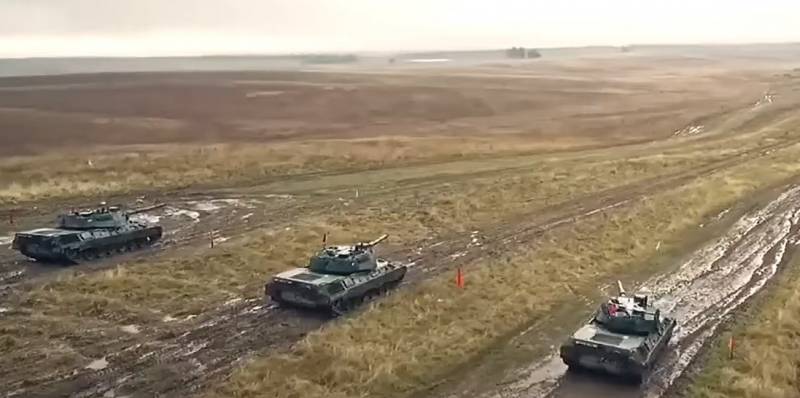 At the beginning of February this year, it was reported that Germany, the Netherlands and Denmark decided to jointly transfer 100
tanks
Leopard 1. The first ten cars have already arrived in Ukraine.
Meanwhile, in Copenhagen, they decided to transfer an additional 45 tanks to the Ukrainian Armed Forces, as announced by the head of the country's Ministry of Defense Troels Lund Poulsen during today's Ramstein meeting in Germany.
This package will include another 30 Leopard 1 tanks and 15 T-72 tanks. According to Poulsen, Copenhagen purchases these combat vehicles in cooperation with other countries. At the same time, according to the military official, in this case the transfer of T-72 tanks is extremely important, since the Ukrainian military does not need to master their control, which means that the vehicles can be immediately put into battle.
It is worth noting that Denmark actively supports Kyiv. Thus, it was previously reported that the country intends to provide the Ukrainian authorities with the largest package of military assistance in the amount of about $833 million. The funds will be used for the purchase of weapons and will be divided into three tranches, the last of which will be sent in 2025.
In addition, Danish Prime Minister Mette Frederiksen promised the Kyiv authorities economic support in the amount of 40 million euros, which will be used to restore Ukraine, as well as the free transfer of 19 F-16 fighter jets to the Ukrainian Armed Forces.