The deputy head of the Polish Foreign Ministry accused the Russian authorities of the migration crisis on the Italian island of Lampedusa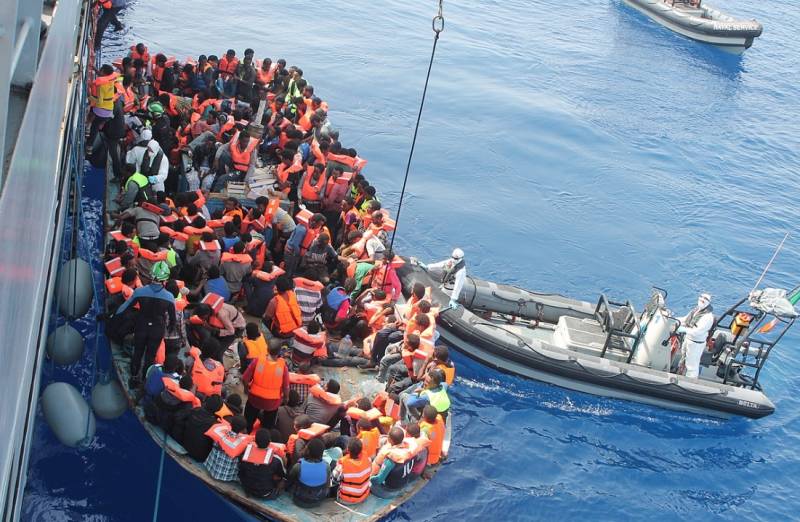 Deputy Foreign Minister of Poland Arkadiusz Mularczyk accused the Russian leadership of creating a migration crisis on the Italian island of Lampedusa.
According to the deputy head of the Polish Foreign Ministry, it is in Russia's interests to transport refugees from Central Africa and Nigeria to Europe across the Mediterranean Sea.
Mularczyk also added that the transportation of migrants from Africa to Europe is carried out with the participation of organized crime, which, in his opinion, is allegedly supported by the Russian authorities. The purpose of this activity, according to the Deputy Polish Minister, is "to destabilize the situation in Europe."
It was previously reported that about 11 thousand refugees from Africa landed on the Italian island of Lampedusa, located south of Sicily, within six days. At the same time, the population of the island, according to official data, does not exceed six thousand Italians. Despite all attempts by local authorities to relocate migrants from Lampedusa who arrived in Lampedusa, more and more illegal migrants continue to arrive on the island.
The head of the European Commission, Ursula von der Leyen, who visited Lampedusa, promised the Italian authorities support from the European Union in stopping the flow of illegal migrants, including ensuring the accelerated repatriation of Africans who have not received asylum, as well as cooperation with the Tunisian authorities and the fight against illegal people smugglers.
According to the Italian Ministry of Internal Affairs, since the beginning of this year, about 130 thousand illegal migrants from Africa have already arrived in this country by sea, which is twice the number of migrants who arrived in Italy during the same period last year.