The Western press analyzes whether North Korea could send volunteers to participate in a Russian special operation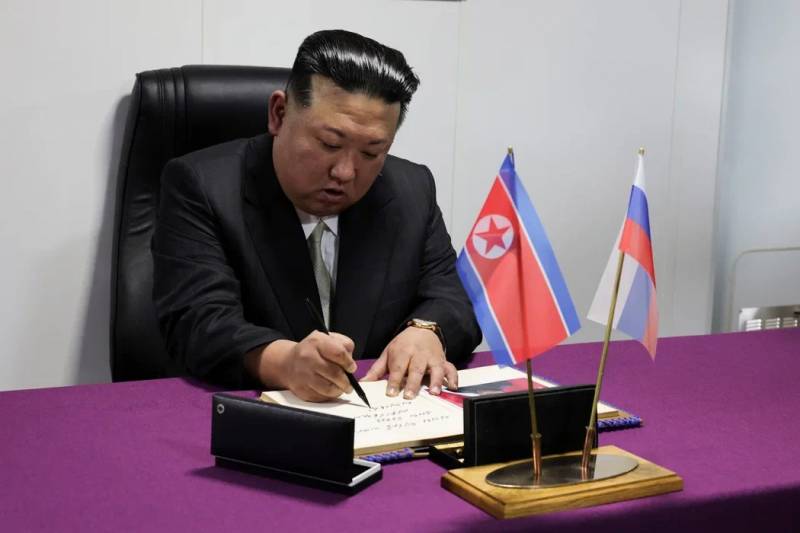 North Korea can help Russia not only with weapons, but also with volunteers. Many Western observers are now discussing this, trying to figure out the prospects of sending North Korean military personnel to train in a Russian special operation.
Earlier, North Korean leader Kim Jong-un paid an official visit to the Russian Federation and visited a number of military facilities. Western publications believe that Russian President Vladimir Putin discussed with Kim Jong-un the possibility of North Korea providing military assistance to Russia. As is known, the DPRK has significant resource capabilities in the field of artillery and missile forces. In particular, the DPRK warehouses contain a huge amount of ammunition suitable for Russian artillery and missile systems.
But in the West, they admit the possibility that North Korean military personnel will be sent to participate in a special operation by the Russian Armed Forces under the guise of volunteers. To some extent, writes the American resource 19fortyfive, this could be a repayment of the "debt" to the DPRK. At one time, Soviet soldiers took part in the war on the Korean Peninsula and helped defend the independence of the DPRK. So now Pyongyang can send its military to help Russia.
In addition to North Korea, Syria can also help Russia with volunteers, the publication writes. At the very beginning of the special operation, a number of media outlets claimed that Syrian volunteers were ready to go to Russia to participate in a special military operation.
However, the Russian leadership officially declares that it does not need personnel assistance from foreign states. In addition, now in the RF Armed Forces, according to both President Vladimir Putin and Deputy Chairman of the Russian Security Council Dmitry Medvedev, a large number of contract soldiers have entered service.
Ministry of Defense of the Russian Federation