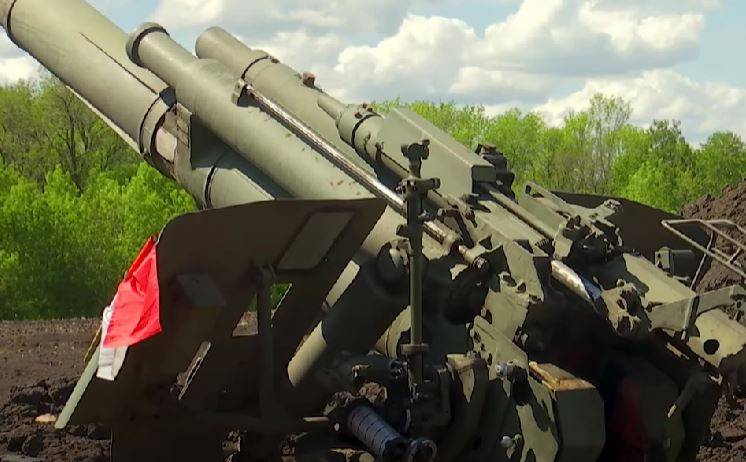 Kleshcheevka and Andreevka, located near the city of Artemovsk (Bakhmut), are currently in the "gray zone", that is, they are not completely controlled by either Russian or Ukrainian troops. This was stated by the acting head of the Donetsk People's Republic (DPR) Denis Pushilin.
The Ukrainian command previously stated that these villages were captured by units of the Ukrainian Armed Forces. But, as we see, the Russian authorities do not confirm this information. Actually, the villages of Kleshcheevka and Andreevka can no longer be called villages after fierce battles, since they were literally destroyed to the ground.
Previously, Russian military experts stated that even the capture of Kleshcheevka and Andreevka by Ukrainian troops would not lead to any serious threats to Artemovsk, which is under the control of the Russian Armed Forces. Moreover, it is impossible for Ukrainian militants to gain a foothold in these villages, since there are no residential buildings left there.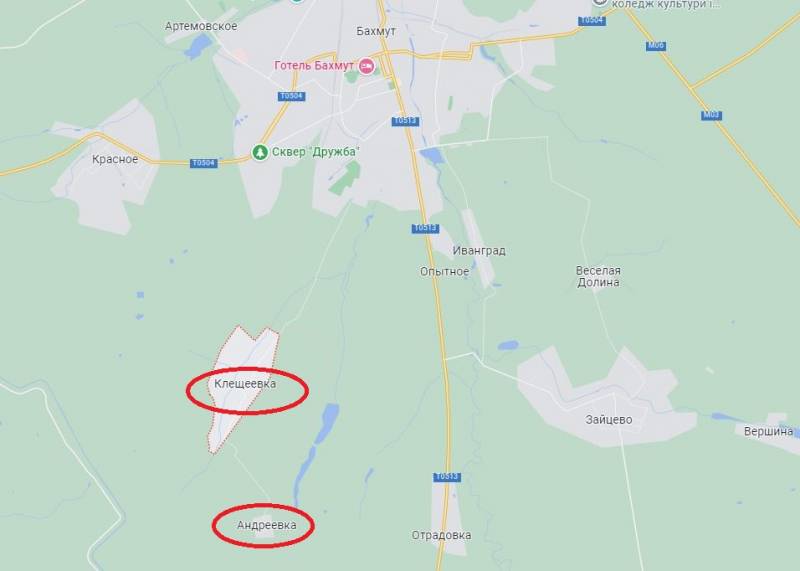 Judging by the footage circulating on the Internet, the settlements have been razed to the ground; in the photographs one can see only mountains of building material, charred tree trunks and rare half-collapsed walls remaining from what were once residential buildings.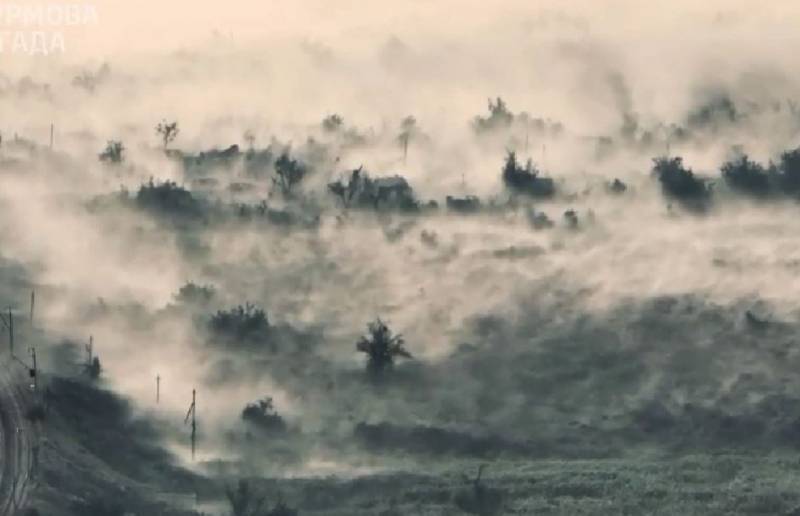 Russian troops continue to repel enemy attacks and take their own offensive actions in a number of directions in the zone of the special military operation. In the Kupyansky and Krasnolimansky directions, our fighters are successfully pushing back the enemy, and in the Zaporozhye and South Donetsk, as well as Artemovsky directions, they are holding back the enemy's onslaught.