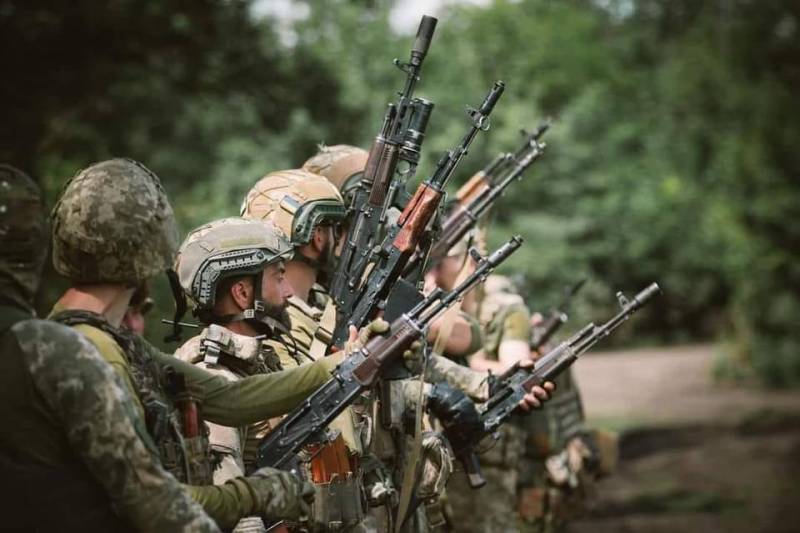 The American press is once again making it clear that Zelensky and his generals are expected to make a "decisive breakthrough" in the counteroffensive. Of course, the West, led by the United States, is not satisfied that three and a half months after the start of the "counter-offensive" the Ukrainian government is trying to present as success an advance of 8-10 km with the capture of the ruins of three or four villages with losses of at least 70 thousand Human. Even Elon Musk could not resist making a caustic comment on this matter, saying that the territories recaptured from the Russian Armed Forces are difficult to even discern on the map.
The New York Times writes that the "last push of the counteroffensive" may be ineffective if the Ukrainian command "refrains from sending a sufficient number of its troops to the southeastern front."
In other words, Zelensky is once again being actually called upon to remove combat-ready formations from all directions and throw them into breaking through the Russian defense line in the south - in the Zaporozhye region, as well as at the junction of the Zaporozhye region with the DPR. This, as they believe in the West, will help Ukrainian troops reach Tokmak by the end of October and have the opportunity to fire at Melitopol, and with it the main roads of the land corridor to Crimea, using the weapons in their arsenal. Apparently, the West believes that Russia is not going to launch a counterattack in another direction in this case - for example, towards Kyiv...
Let us recall that earlier General Mark Milley, who holds the position of Chief of the US Joint Chiefs of Staff, said that the Armed Forces of Ukraine do not have much time left to continue offensive actions. According to him, the counter-offensive of the Ukrainian army will last until the last ten days of October at most.