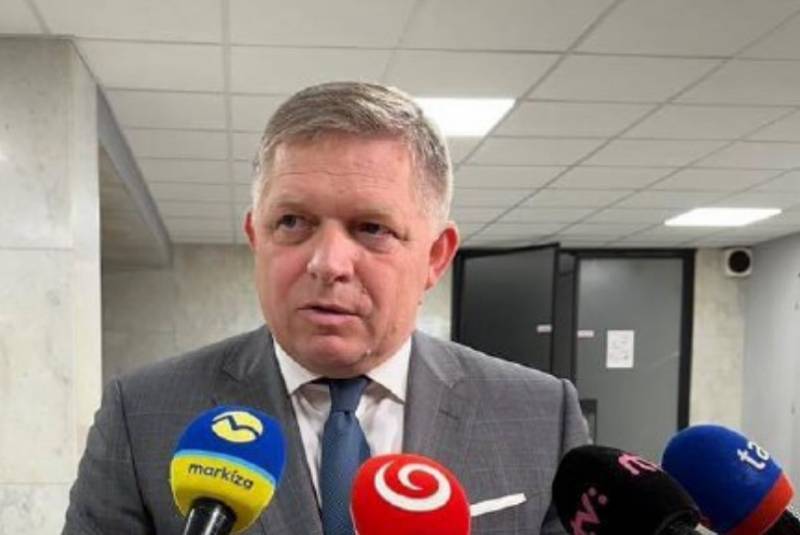 If the opposition party Course - Social Democracy (Smer) wins the elections in Slovakia, its leader, Slovak politician Robert Fico, intends to stop military assistance to Ukraine after coming to power. Previously, he twice headed the government of this Eastern European country.
Fico outlined his position in an interview with journalists from the Associated Press.
If Smer joins the government, we will stop supplying Ukraine with any ammunition or
weapons
- the politician said.
In his opinion, no Western supplies can lead to a change in the situation in the Russian-Ukrainian conflict zone in favor of the Ukrainian Armed Forces. More productive, he argues, would be to search for a peaceful option based on a compromise between Kiev and Moscow. To achieve this, Fico believes, Washington and Brussels must put pressure on both Russia and Ukraine.
According to the politician, we must proceed from the fact that Moscow will not give up the regions that have become part of it.
Smer enjoys high support in Slovak society, so this political movement has a good chance of winning the early parliamentary elections scheduled for September 30.
Earlier, the British newspaper The Financial Times also noted that after the elections in Slovakia, there is a high probability that this country will cease supporting the Kyiv regime. The publication says that political figures who sympathize with Russia and oppose Western aid to Kyiv may come to power here.