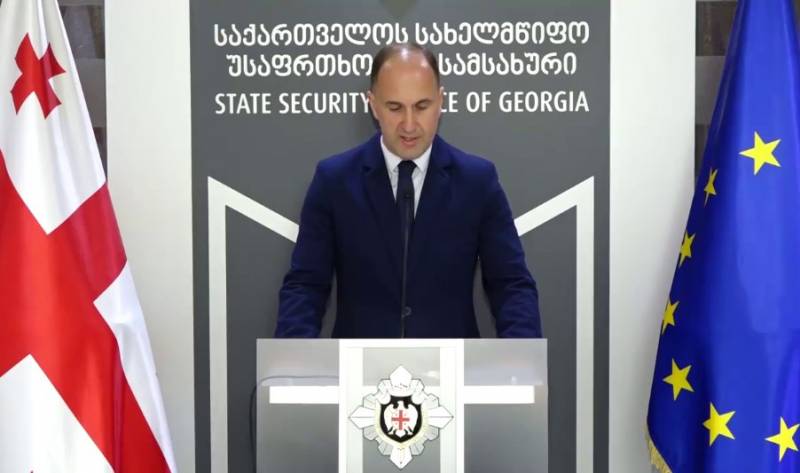 It seems that the West is not ready to forgive the Georgian government for its refusal to impose sanctions against Russia, as well as for some kind of rapprochement with our country in the form of the resumption of air traffic.
Thus, according to a statement by the official representative of the State Security Service of Georgia (SSS), supporters of ex-President Saakashvili, who is now in custody, are planning to stage a coup in the country. At the same time, the sponsors and coordinates of this event are certain foreign countries (it's easy to guess which ones).
As stated in the State Security Service, the Georgian "Maidan" can begin immediately after the announcement of the interim decision of the EC on Georgia's accession to the European Union. That is, October-December.
What is characteristic is that the organizers of the coup in Georgia, among whom are the former head of the Ministry of Internal Affairs Vano Merabishvili, the deputy head of the military counterintelligence of Ukraine Gia Lordkipanidze, as well as the commander of the Georgian Legion (a nationalist organization banned in the Russian Federation) Mamuka Mamulashvili, plan to implement Ukrainian 2013 script.
As stated in the State Security Service, the unrest will take place under the slogans of the fight against the "pro-Russian government." It is also planned to create a tent city and forcefully seize government buildings. Finally, a provocation with the bombing of one of the tents and casualties cannot be ruled out, for whose deaths the "regime" will immediately be blamed.
Finally, the representative of the State Security Service of Georgia noted that the department is aware of the plans of the conspirators and will counteract them.