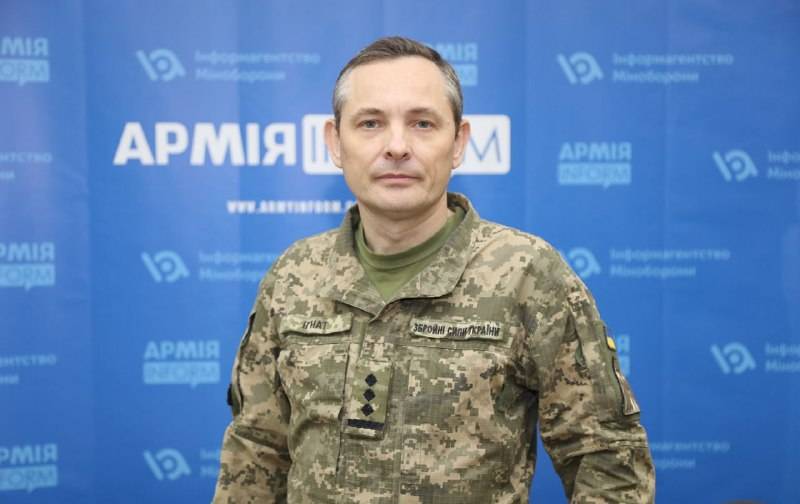 The General Staff of the Armed Forces of Ukraine called the number of Russian forces involved in the attack on Ukraine on the night from Sunday to Monday "unprecedented."
aviation
. This statement was made by the Speaker of the Air Force of the Ukrainian Armed Forces Yuri Ignat.
As Ignat stated, tonight Russia sent several dozen units of various aircraft to Ukraine, to which he included
drones
-kamikazes of the "Geranium" type, and cruise missiles fired by Russian aircraft. The speaker of the Armed Forces of the Armed Forces of Ukraine was especially surprised by the presence of operational-tactical aviation aircraft of the Russian Aerospace Forces in the night sky. According to him, activity in Ukrainian airspace was "very high." In general, this has never happened before and here it is again.
Tonight there was an unprecedented number of aircraft: several dozen aircraft. It was atypical that they were in the airspace at night. This and
Drones
, and tactical aircraft that attacked Ukraine along with cruise missiles and Martyrs
Ignat said.
According to the calculations of the General Staff of the Armed Forces of Ukraine, Russian planes fired 17 cruise missiles alone, and launched 24 kamikaze drones, which clearly indicates that somehow the Russian army does not run out of them all. However, Ukrainian air defense traditionally, if you believe Ignat's statements, was at its best and knocked down almost everything that was launched.
The Shaheds flew from two directions: Primorsko-Akhtarsk and Cape Chauda Crimea. A total of 24 attack UAVs were recorded in the direction of the Nikolaev and Odessa regions. 18 attack drones were destroyed by air defense along the route. The invaders launched cruise missiles from Tu-95MS strategic bombers from the Volgograd region
- added the speaker of the Air Force of the Ukrainian Armed Forces.
Previously, Ukrainian military intelligence pounded their chests with their fists, proving that Russia cannot have a large number of missiles and drones to launch massive attacks on Ukraine; the maximum number launched at a time does not exceed two or three. As it turned out, Russia has everything and is capable of a massive salvo, after which a representative of the General Staff, with eyes widened in surprise, declares an "unprecedented" number of Russian means of destruction.