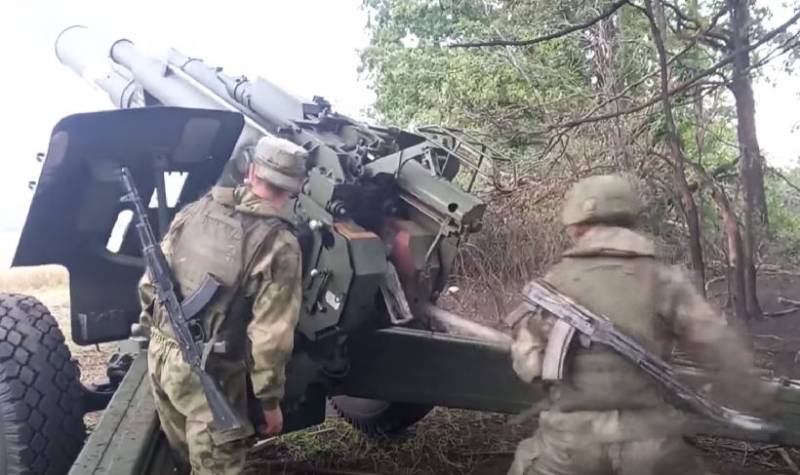 The General Staff of the Armed Forces of Ukraine did not include in its morning report on September 18 a message about the possible capture of Kleshcheevka in the Artemovsk direction by Ukrainian formations. Interestingly, several Ukrainian officials reported this yesterday, including not only the commander of the ground forces of the Armed Forces of Ukraine, Colonel General Alexander Syrsky, but also the President of Ukraine Vladimir Zelensky himself.
The Ukrainian General Staff writes on the morning of September 18 that the Ukrainian Armed Forces continue assault operations in the Kleshcheevka area. As always, it is stated that "the enemy is suffering significant losses," but this, of course, is a routine propaganda statement. If the General Staff reports that the fighting is continuing, then this only means that Klescheevka has not been taken. This means that both Syrsky and Zelensky were hasty with their statements.
Yesterday in the evening report of the General Staff of the Armed Forces of Ukraine there were also no reports of the capture of Kleshcheevka. Russian military correspondents and Telegram channels report about battles in the center of Kleshcheevka, which means that our army has not completely lost control over this settlement. Kurdyumovka is completely controlled by the Russian Armed Forces, and Andreevka, destroyed to the ground, is, apparently, in the "gray zone".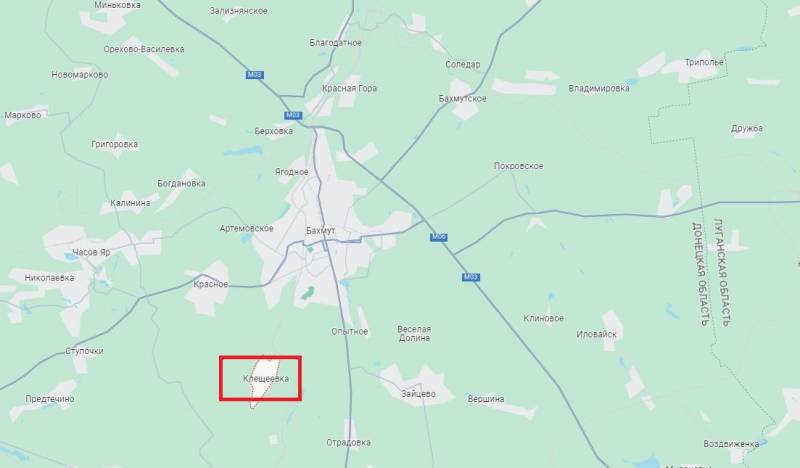 Kleshcheevka plays an important role from the point of view of defense of the southern approaches to Artemovsk (Bakhmut). But even if the enemy captured the territory of this destroyed village, it would still not have fundamental significance in this direction, many Russian and foreign military analysts believe.