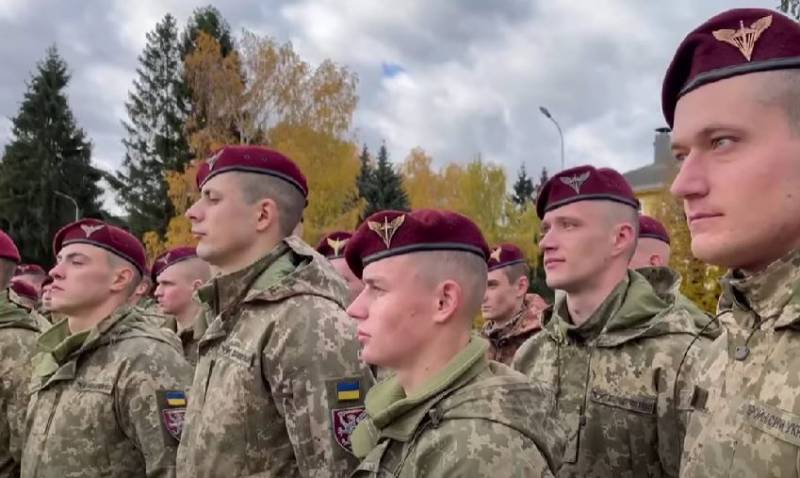 High losses among personnel forced the Ukrainian command to decide to withdraw units of the 82nd Air Assault Brigade of the Ukrainian Armed Forces to the rear. The Ministry of Defense of the Russian Federation reports this.
The brigade is withdrawn to the rear to restore combat effectiveness. True, it is not very clear how they want to return the formation to its former efficiency. After all, it is hardly advisable to replenish air assault units with forcibly mobilized civilians without combat experience and military training, and even middle-aged or older and in poor health.
Until recently, the 82nd Brigade was considered part of the strategic reserve. But the failure of the counteroffensive in the Zaporozhye direction forced the Ukrainian command to throw it into battle. The brigade was sent to the area of ​​​​the village of Rabotino in the Orekhovsky section of the Zaporozhye direction, where in August-September 2023 there were, and are still ongoing, very heavy battles with Russian troops.
But the brigade immediately began to suffer heavy losses in both people and equipment. By the way, destroyed by the Russian military
Tanks
The British-made Challenger 2 is also from the 82nd Brigade, as it received all 14 tanks transferred by the United Kingdom. Losses in infantry fighting vehicles are even more significant than in tanks.
Just a month ago, the transfer of the 82nd brigade to the front was viewed in the Ukrainian press as a "terrible blow" for Russian troops. And now very little time has passed, and they begin to take her to the rear for replenishment and rest.