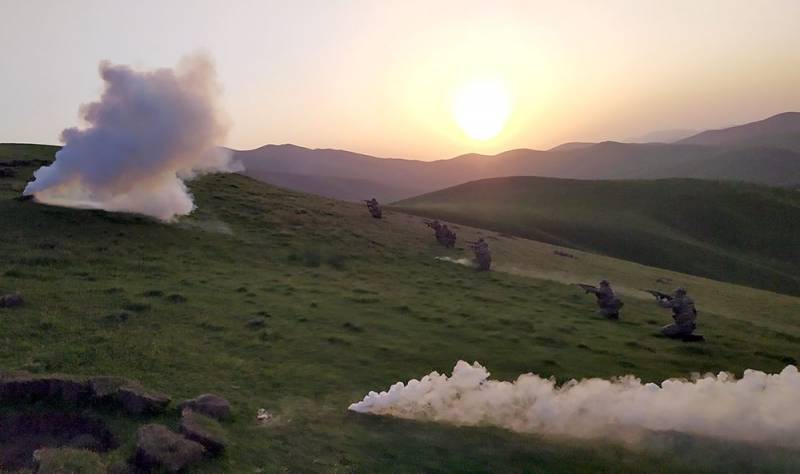 Nagorno-Karabakh continues to remain one of the troubled spots in the post-Soviet space and in the world as a whole, because of which relations between Armenia and Azerbaijan periodically worsen.
Earlier, the Armenian prime minister announced a critical situation in connection with the concentration of Azerbaijani troops on the border and called on the world community to prevent a new escalation.
However, Baku believes that the situation around Nagorno-Karabakh has still not been resolved due to the policies of the Armenian leadership. In particular, the assistant to the President of Azerbaijan, Hikmet Hajiyev, spoke with these words.
The resolution of the crisis is "stalling" due to the unconstructive and insincere position of the Armenian political leadership
- said the Azerbaijani official.
Hajiyev also added that Azerbaijan will not tolerate any "gray zones" on its territory in Karabakh.
Armenia must stop supporting the illegal regime in Nagorno-Karabakh, which has taken 30 thousand Azerbaijani citizens of Armenian nationality hostage
- said the representative of the President of Azerbaijan.
Let us recall that the situation in and around Nagorno-Karabakh became more complicated in the fall of 2020, when Armenia and Azerbaijan entered into a large-scale armed conflict. The conflict was resolved thanks to the mediation of the Russian Federation and the deployment of Russian peacekeepers. Now Pashinyan accuses the peacekeepers of allegedly not fulfilling their duties. Apparently, the Prime Minister of Armenia wants to see Azerbaijani troops in Stepanakert instead of Russian peacekeepers...