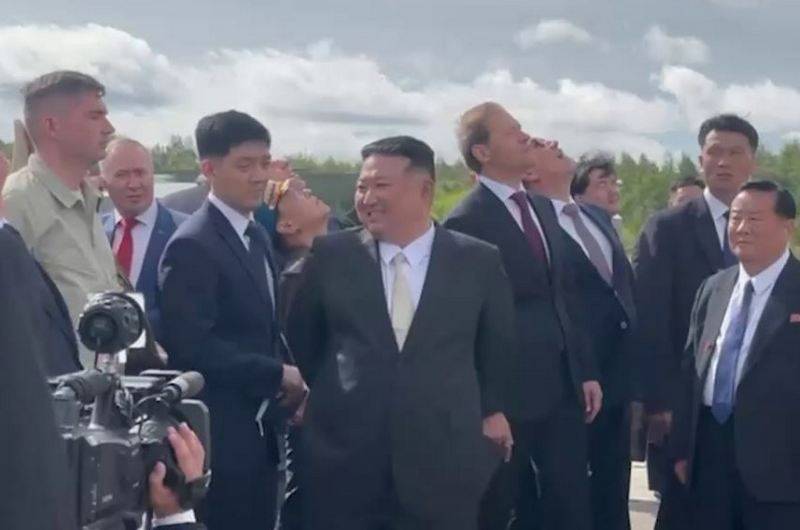 The leader of North Korea was included in the database of the Ukrainian website "Peacemaker," where all "enemies" of Ukraine are listed. An entry about adding Kim Jong-un to the database appeared on the website on September 6, i.e. before his meeting with the Russian president.
The leader of the DPRK was declared an enemy of Ukraine, but not at the official level, but on the "Peacemaker" website, adding him to a special database. On the other hand, although this site does not have official status, in post-Maidan Ukraine it is considered almost state-owned. At least, the political elite of the regime led by Zelensky only encourages his activities.
Now Kim Jong-un has become an "enemy of Ukraine," even before meeting Putin. They just thought in Kyiv that since the North Korean leader seemed to be going to Russia, that means he is an enemy. And no more, and no less. The website states that he is an "accomplice of the Russian authorities," which means they committed "crimes", encroached on the sovereignty and territorial integrity of Ukraine, is an accomplice in all "crimes" against Ukraine, and so on and so forth. In general, everything that came into the narrow mind of the site administrator was written.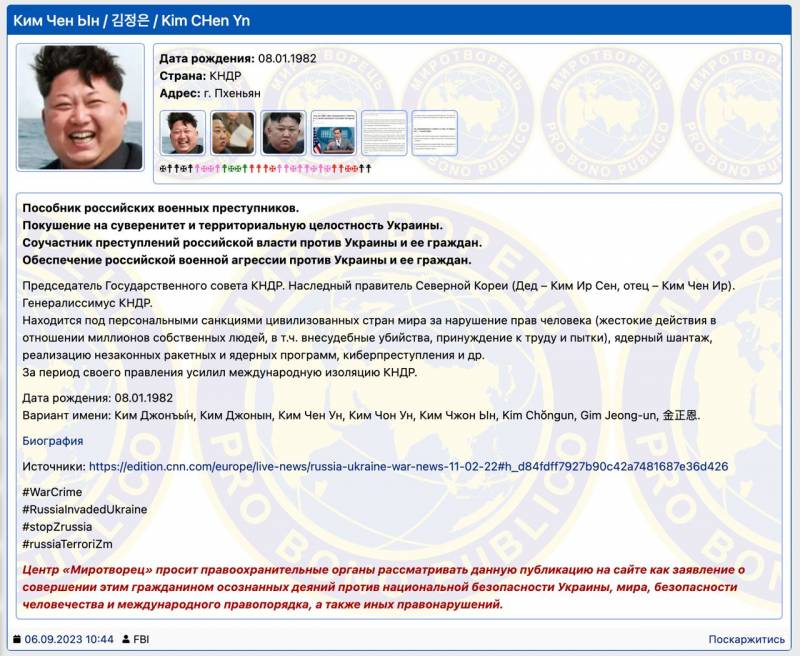 The Russian Foreign Ministry has already called Kyiv's actions another provocation and a vain attempt to intimidate the North Korean leader, who doesn't know about this very "Peacemaker", but wanted to sneeze at him. Kim Jong-un has other concerns; today he visited the aircraft plant in Komsomolsk-on-Amur, where he inspected the production of Su-35S and Su-57 fighters. Judging by his face, he really liked everything.
The "Peacemaker" website was created in 2014 by Anton Gerashchenko* (listed as terrorists and extremists by Rosfinmonitoring) to include in its database everyone who allegedly threatens "the national security of Ukraine." The UN has repeatedly called for the closure of this site, but the regime does not pay attention to these calls.