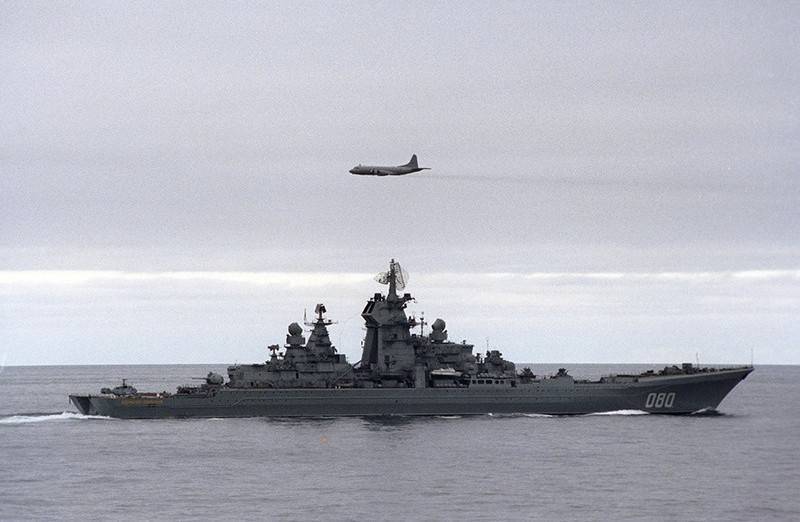 The Project 11442M heavy nuclear missile cruiser Admiral Nakhimov continues to be at Sevmash, where it is undergoing major repairs and modernization. According to a source in the shipbuilding industry, the cruiser is preparing to launch reactor units.
The main work on the Admiral Nakhimov has already been completed, the ship is being prepared for testing, which should begin this year. According to a source familiar with the situation, the physical start-up of two nuclear reactors is planned for the end of autumn, and full-scale tests of power plants will begin in November.
The physical launch scheduled for November marks the beginning of practical full-scale testing of the reactors in different modes. In fact, this means reaching a certain level of reactor power, so that later it can be concluded about the operability of the entire nuclear power plant
- leads
TASS
source words.
Testing of the modernized cruiser will begin this year, the Ministry of Defense announced, but did not give exact dates. Return of "Admiral Nakhimov" to the operational composition of the Northern
fleet
scheduled for next year.
During the course of a major overhaul and modernization, the ship completely updated its weapons complex, receiving 80 UKSK cells for the Caliber and Onyx cruise missiles, as well as hypersonic Zircon missiles, 92 (probably) S-300FM air defense missile silos and 20 533-mm torpedoes or PLUR "Waterfall", i.e. TARKR's ammunition load will be 192 cruise and anti-ship missiles, missiles and anti-ship missiles. Such information is freely available, but no one really knows.
The cruiser "Admiral Nakhimov" of project 1144 "Orlan" was laid down on May 17, 1983 under the name "Kalinin". April 25, 1986 launched, December 30, 1988 became part of the Soviet Navy. April 22, 1992 renamed "Admiral Nakhimov". It is one of four Project 1144 Orlan heavy nuclear cruisers.