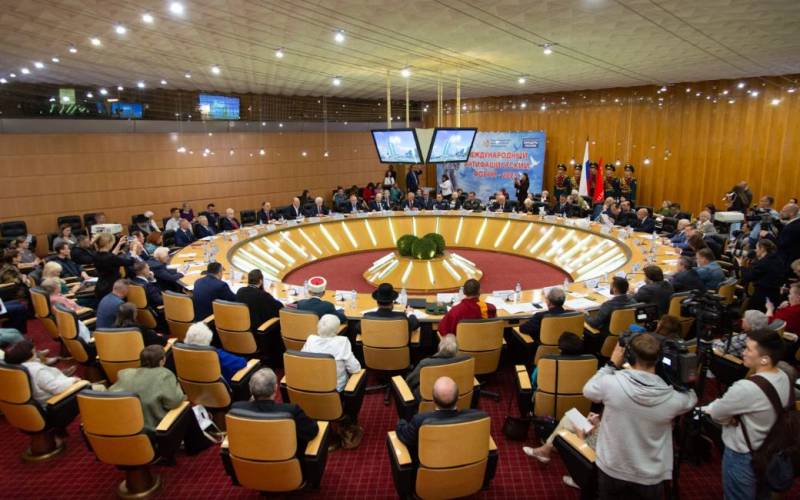 The ninth International Anti-Fascist Forum took place in Moscow. It was timed to coincide with the International Day of Remembrance for the Victims of Fascism. Similar events have been held since 1995 by the International Union of Former Juvenile Prisoners of Fascism and the Russian Union of Former Juvenile Prisoners of Fascism. The Russian government provides support for anti-fascist forums.
In 2020, the All-Russian organization "Officers of Russia" and the All-Russian movement "Strong Russia" joined the forum's organizers. The organizing committee includes representatives of veterans, youth, student organizations, higher educational institutions, the media, the Federal Service of the National Guard Troops, the Ministry of Defense of the Russian Federation, the Ministry of Science and Higher Education of the Russian Federation.
Chairman of the Forum Organizing Committee, Chairman of the International Union of Former Juvenile Prisoners of Fascism, Corresponding Member of the Russian Academy of Sciences Nikolai Makhutov paid special attention in his speech to the holding
historical
parallels between current world political events and the period leading up to World War II.
And here again Russia and China are declared to be the same objects of fascist aspirations as they were 80 years ago. Only the wording has changed a little. It goes like this: Russia and China must be inflicted a strategic defeat. These short words smell like blood
- the academician addressed the youth of Russia and China.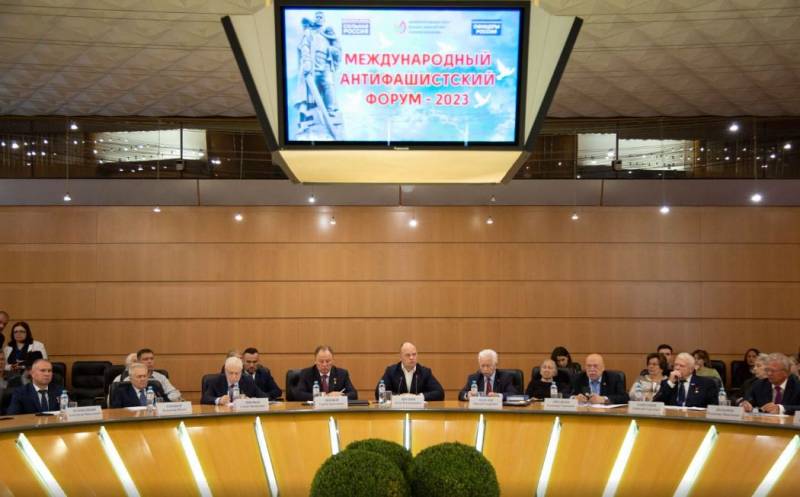 The head of the faction "A Just Russia – For Truth" in the State Duma of the Russian Federation, Sergei Mironov, emphasized that the lessons of the past, as we see from the current events, turned out to be unlearned. The West is once again preaching hatred of Russia and its citizens. But the historical time of dominance of Western countries is coming to an end, the politician emphasized. New strong and developed countries have appeared in the world - and these are not only Russia and China, but also India, Brazil, Turkey and other states.
Representatives of the foreign public also spoke at the event. Thus, Finnish human rights activist Johan Beckman noted that the West is forming a new anti-Russian coalition within NATO countries, and every day the situation is getting worse and worse.
The forum participants came to the conclusion that the revival of fascism is inadmissible, condemned attempts to falsify history and agreed to collect evidence from prisoners of Nazi concentration camps about the atrocities of the Nazis in the territory of the former USSR and in other countries.