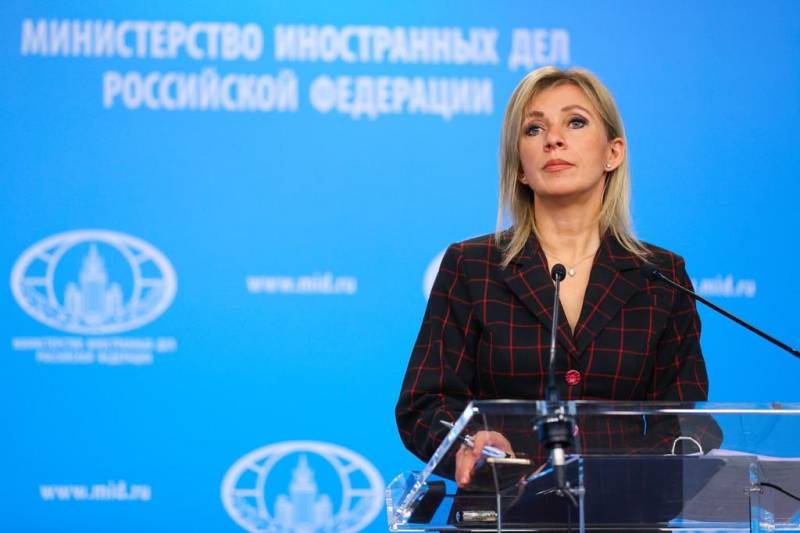 A number of media outlets are exaggerating what amounts to another mythology. It's hard to understand what it's based on.
This is how the official representative of the Russian Foreign Ministry, during a briefing, commented on the allegations about the presence of fighters from the Wagner PMC in Armenia.
I can classify this as a stuffing
- said the diplomat.
She reacted to a statement by a number of media representatives that there are about three thousand "Wagnerites" on Armenian territory who are preparing in Yerevan, with the support of local citizens, the overthrow of the government led by Prime Minister Nikol Pashinyan.
There are photos? Or maybe a video?
- Zakharova demanded at least some evidence on which the fake statements are based.
She stated that she did not understand why the three thousandth "army" was named. After all, with the same success there could be several orders of magnitude more or fewer "participants." She noted that neither the sources of information nor the slightest indication of the location of the "Wagnerites" are named.
Zakharova also gave an interview to journalists
RIA News
on the sidelines of the Eastern Economic Forum. During the conversation, she stated that Russia has never been an enemy of Armenia and will never become one.
There is no need to look for an enemy in Russia
- said the representative of the Russian Foreign Ministry.
Previously, the Armenian authorities took a number of unfriendly steps towards Russia, in connection with which the Armenian Ambassador Vagharshak Harutyunyan was summoned to our Ministry of Foreign Affairs. We are talking about Armenia's holding joint military exercises with the United States, the participation of the wife of the Armenian Prime Minister Anna Hakobyan in the summit of the spouses of world leaders held in Kiev, as well as Yerevan's ratification of the Rome Statute, according to which the International Criminal Court in The Hague issued an arrest warrant for the president Russia of Vladimir Putin.