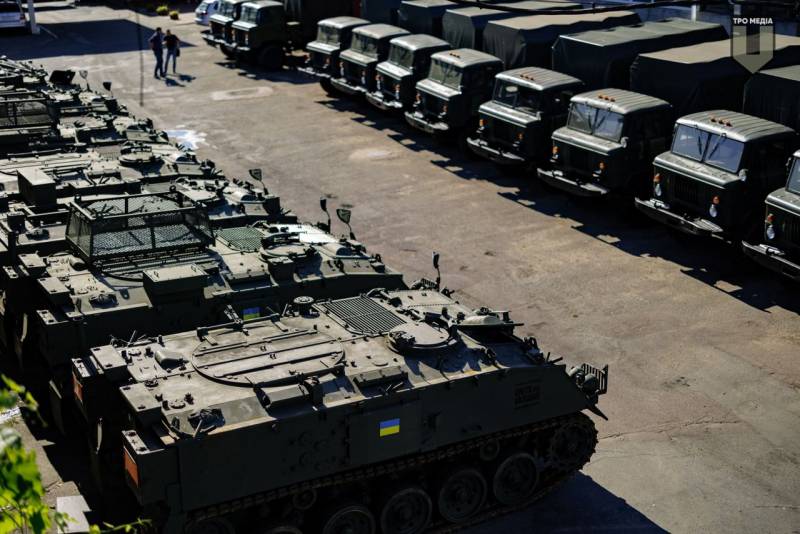 The Ukrainian Territorial Defense Forces received armored vehicles and trucks. The solemn ceremony of transfer of equipment took place in Kyiv, as reported by the Ukrainian press.
Ukrainian territorial defense units are supplied on a residual basis; they have almost no armored vehicles of their own. Volunteers from the "World Congress of Ukrainians" decided to correct this situation and transfer some of the Teroboronists to British armored personnel carriers. Let them be outdated, but capable of transferring personnel to the front line, where they will go on foot for the next "meat assault".
According to the Ukrainian press, TRO units received 13 British FV432 armored personnel carriers, 1 CVRT Stormer and 1 CVRT Shielder. They were also given ten GAZ-66 vehicles and two MT-LB tractors. British armored personnel carriers will be further equipped, night vision devices will be installed on them, after which all this equipment will go to the front, where it will enter service with one of the territorial defense brigades.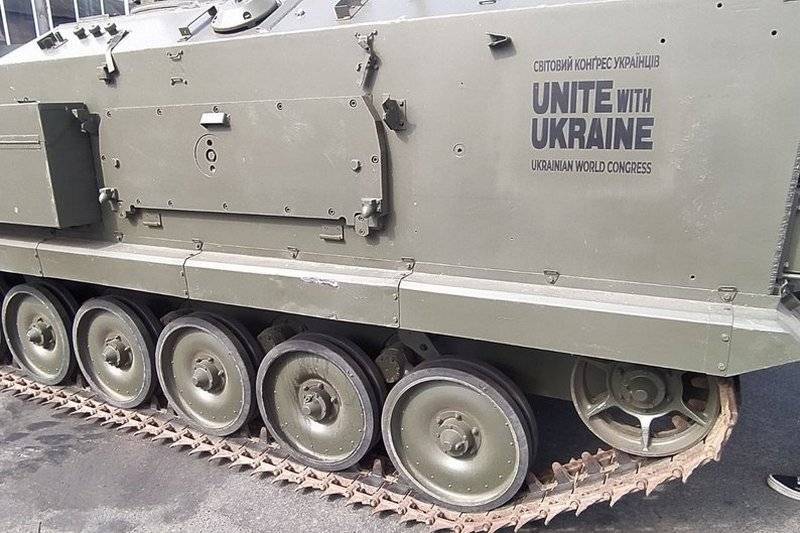 We will use this equipment to transport personnel to the front line. In an appropriate manner, in the opposite direction, if necessary, to transport the wounded and provide them with reliable protection during movement
- said the commander of the TRO Forces, Major General Igor Tantsyura.
Previously, former British Defense Minister Ben Wallace promised the supply of FV430 armored personnel carriers to Kyiv, but they never reached Ukraine. Now volunteers are buying them from the British and handing them over to the defense forces.
The FV430 MK.3 Bulldog tracked armored personnel carrier is an improved version of the FV430 armored personnel carrier, designed specifically for British units in Iraq. Combat weight 13 tons. Crew 2 people + landing 10 people. The maximum speed is 72 km / h, the cruising range is 590 km (on the highway), the fuel supply is 454 liters per 590 km. Armament - one 7,62 mm machine gun, smoke installation system.