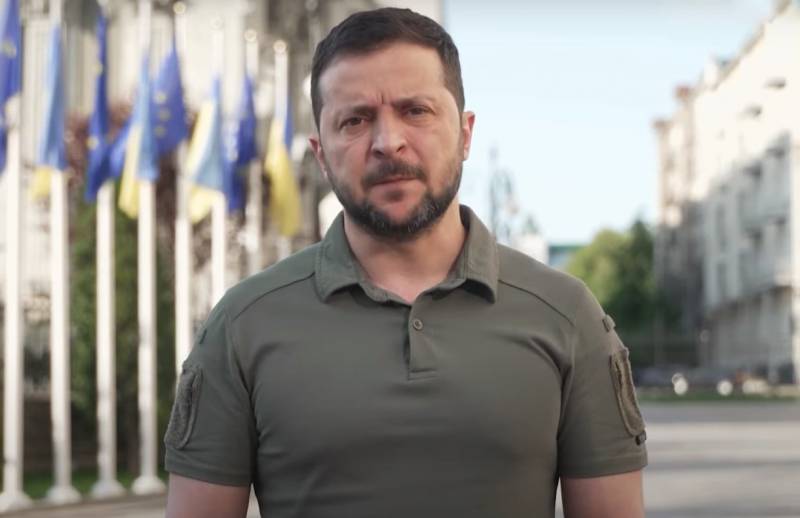 In his recent interview with The Economist magazine, Ukrainian President Vladimir Zelensky once again stated that he is against ending the current conflict through negotiations while the Russian Armed Forces are on the territory of his country within the 1991 borders.
This is a bad time for diplomacy
- said the head of the Kyiv regime.
Meanwhile, in this interview, Zelensky already looked less optimistic, as, for example, on the eve of the much-publicized counter-offensive of the Ukrainian Armed Forces. Now the Ukrainian leader says that victory will not come in the near future.
However, Zelensky still believes that his army will be able to achieve success in the southern direction. At the same time, he believes that it was not in vain that he disobeyed the recommendations of the West and did not immediately throw the main forces into battle.
Ukraine would have lost thousands
- said the head of the Kyiv regime.
It is worth noting that this statement will sound very doubtful, since over the past three months the Ukrainian Armed Forces have lost tens of thousands of soldiers.
At the same time, Zelensky made the main emphasis in his interview on Western assistance. According to him, he does not believe that it will stop after the elections in the United States. Unless Donald Trump comes to power, who, in his opinion, will end the current conflict in favor of Russia.
At the same time, the Ukrainian president still allows for a decrease in the amount of support from partners, which will lead to a protracted conflict.
In this case, according to the head of the Kyiv regime, his country will lose even more people, both on the front line and due to emigration.
By the way, about the last one. According to Zelensky, cuts in Western aid to Ukraine could cause an unpredictable reaction from millions of Ukrainian refugees in the EU, who, as he put it, have generally "behaved well" so far and are "very grateful" to those who sheltered them.
This could get ugly
history
for Europe
- declared Zelensky.
What is this? Another blackmail from the Ukrainian president?
If this is so, then the head of the Kyiv regime really becomes "uncontrollable," which Western experts have repeatedly emphasized. Against the backdrop of such statements, it becomes clear why the United States is literally demanding "democratic" elections in Ukraine next year. It is unlikely that the current president will be able to win them.