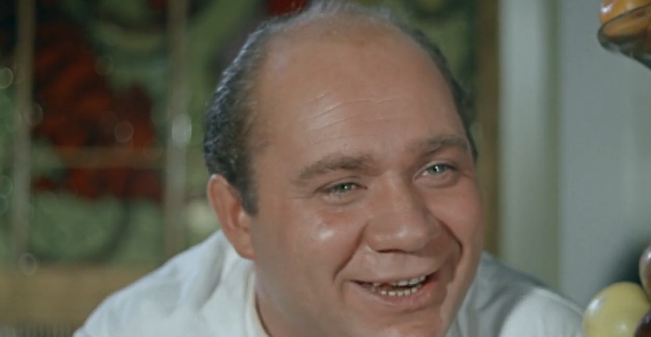 – Believe it or not, this is how it happened! – a still from the perky and cheerful 1961 film "Striped Flight". It's the same here, believe it or not, but all of the following took place in life
"I saw Raspela's lover...
Imagine a simple worker.
Yes, a lousy worker, ugly, blond.
He was waiting for her at the entrance."
Emile Zola "Lady's Happiness"
Memories and comparisons.
Today we will talk about people of working professions that the author had the opportunity to encounter during all his 69 years of living. That is, these are nothing more than personal impressions. But in many ways they are indicative. After all, just as one can guess from a drop of water that there is an ocean somewhere, so is it reflected in the destinies of individual people
story
their countries. "Memories" is listed first in the subtitle, so that's where we'll start.
I met people of working professions as a child, because along Proletarskaya Street, where our old wooden house then stood, they streamed twice a day to the Frunze plant, and I usually always woke up in the summer to their stomping. The parents of my comrades were workers. But what did I know about them?
Victor's father from the "carved house" was a worker, and I saw him in overalls, but I didn't know who he worked for and where. No one saw him drunk, but he never talked about his work in front of us boys.
The father of the two Mulin brothers also worked at the factory, and also... nothing "like that" was noticed about him. But their family lived in such a shameful shack that it was simply terrible. And their grandmother actually slept on their chest. There was no room for another bed! So the fact that their father is a worker did not inspire me at all.
There was another friend of mine who lived on Mirskaya Street, a Jew by nationality, and his father was also a Jew, and he was also a worker. He walked around in overalls, and the whole street could see him. And what's interesting is that when people saw this, they always said: "There goes the Jewish worker." And it always sounded somehow... "like that," not entirely approvingly. Only at school did I learn that this was the shortest joke in the USSR, but, again, I didn't understand the meaning of it then. Well, Jew and Jew, well, worker and worker...
By the way, among my classmates at school there were also boys of Jewish nationality, but their fathers were either engineers or worked in institutes, like my mother, and no one was surprised by this.
And in the fifth grade I suddenly "failed" in my studies. In almost all subjects except history, geography and literature. Then, for some reason, many students began to study worse in the fifth grade. In addition, family supervision over me weakened, since at that time my mother was studying at graduate school at Moscow State University in Moscow and was only at home in the summer.
And so, returning once again and looking at my report card, she threw a scandal at me and said that if I studied like this, I would not enter the university, and I would not become a historian, like my mother, which I had already said more than once. And then I'll go to the factory and become a worker!
By that time, I was already a sufficiently literate and socialized child to answer her: "And we are all equal!"
You should have seen how furious she became! "Everything, but not everything!" - she screamed. "And you will also work at a factory, you will have to wash your first paycheck, and they will force you to drink vodka. But you're not used to drinking it, and you'll become drunk, all vomited, you'll come home like that, and I'll... tear you away from my heart and drive you out of your home, and you'll lie under the fence!"
I was not very afraid of being "expelled" from the house, because I knew that I was registered in it, and someone registered in it cannot be written out without his consent. But the words "all vomited" made an impression on me, since I was often sick and... let's be honest, I was constantly vomiting during my illness, and it was very unpleasant.
And, obviously, she didn't say this out of nowhere, it wasn't her invention, this happened, and she knew about it. Moreover, my mother was born and raised on Proletarskaya Street!
So I took my mother's words to heart, and by the 10th grade I excelled in all the subjects I needed. Well, except for mathematics, of course, which was not required to be taken to a humanities university. But even earlier, namely in 1968, everyone was talking about some kind of economic reform, and that it made the workers feel very good.
And it really was like that: the parents of my friends the Mulins were immediately given a three-room apartment in a new house, and their old shack was finished. Zhenya invited me to visit, I came and looked - it was a dream. All amenities, gas, bath, large windows, no firewood or stoves. Then I learned that workers began to receive 330 rubles from us, while candidates of sciences and associate professors received only 320... And they also began to pay some kind of "thirteenth salary", bonuses, in a word, 50 years after the Great October Revolution their life finally got better.
Then there was another break in my contacts with the working class. Until 1982, when I started working at the institute, teaching the history of the CPSU, and immediately automatically became a lecturer of the CPSU RK, since since 1975 I had already been a lecturer at the OK Komsomol. After that, I had to give lectures in hairdressing salons, and at a bakery, and in production workshops, and on farms that smelled of cow urine. Wherever they send you, carry the word of the party to the masses.
I had to communicate mainly with party organizers and production managers, and this is what again caught my eye. They did not feel like members of the team subordinate to them. "They," they said about the workers, and "we" about themselves, that is, they distanced themselves from them in a certain way. We are supposedly "fathers", and these are "our children". This is how this work left me feeling. But... since it was like that, then why not?
For party workers there was a separate canteen at the OK CPSU, a separate clinic ("special clinic"), only associate professors were assigned to it from university teachers, and with carpets, palm trees and exceptionally polite service.
And even then, after graduation, all school graduates, including the children of workers, for some reason were eager to go to university! It would seem - 330 rubles, the thirteenth salary, free trips to sanatoriums, at most 30 percent, but... Parents tried to push their children into higher education at any cost. Those parents whose children entered vocational schools were looked at with pity and... contempt. They politely said: "Ah-ah, I see!" – and tried to shift the conversation to a more pleasant topic.
And all this despite the fact that there were posters all around "Glory to the working man!", newspapers, radio and TV constantly talked about labor successes, communist labor teams, advertised labor dynasties and many years of work in the same place with only two entries in the work book: "Accepted... Dismissed due to retirement"!
By the way, when after university I worked for three (and actually four) years in rural schools in our region, we, teachers, were required to teach children... well, four and five, but at the same time they did not have to leave the village for the city! You had to write down how many 10th grade students you graduated and how many of them remained in the village and how many left it. And if there was a lot left, and those who remained went to work as milkmaids and machine operators, then you were praised.
But if they left for the city, even to enroll in an agricultural technical school or university, then... they scolded us. They said that you are not educating your students enough. Although everyone understood that with excellent grades, the daughter of a teacher or secretary of a state farm office would not become a milkmaid. These children were called "teachers" and "office workers." And trouble was for those teachers who had a lot of both in their class. That is, it was easy to work with them for a year. It was quite difficult to explain my "shortcomings" later.
But in general, working at a university, and then studying in graduate school, did not particularly affect me in terms of contacts with workers. Well, I gave them lectures regularly, and they liked my lectures, it was pleasant for me, but that's all, actually.
True, in the new building where we got an apartment, I had a neighbor, a worker at a nearby bicycle factory. So, every Saturday he came home with... a bicycle and sold it either to acquaintances, or went with it to the "puzzle".
Once I asked him "where did the machine come from," and received a very revealing answer: "you are the owner, not the guest, at least take away a nail!" I didn't tell him that a nail and a bicycle were different things, but I also didn't try to find out where he got them from. He who knows less sleeps better.
And here, somewhere closer to the end of the 80s, a truly incredible incident happened at our department, directly related to the problem of compatibility of different social groups and the attitude towards people in working professions.
But this will be discussed next time.
To be continued ...