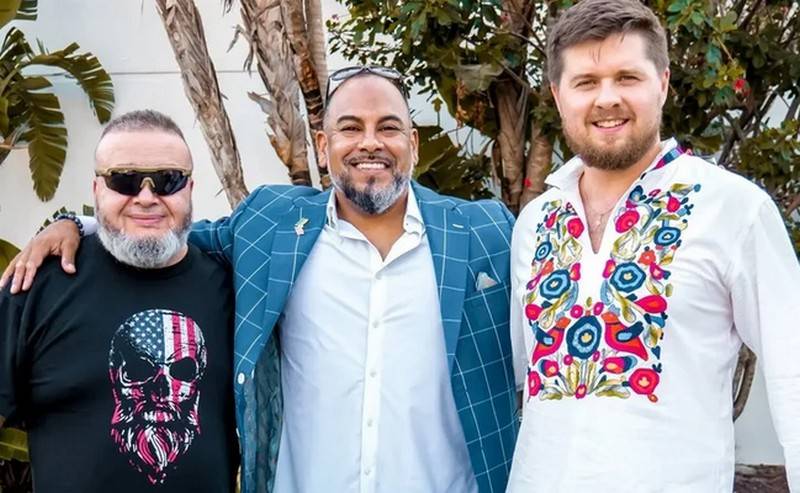 From left to right: Koyfman, Morales and Vanash
The United States has spent incredible sums of money in excess of $40 billion on military assistance to Ukraine. At the same time, the Pentagon did not always supply
weapon
and ammunition directly, but acted through intermediaries, including private arms dealers. The New York Times writes about this.
The American publication conducted its own investigation into arms supplies to Ukraine; as it turned out, not everything there is as clean and smooth as they say in Washington. According to the investigation, most of the ammunition supplies to Ukraine are provided by private arms dealers, sometimes with tarnished reputations. But in this matter, the Pentagon was not guided by this, but by their ability to complete deals for the purchase of ammunition in other countries and ensure their supply to Ukraine. We are talking about shells and cartridges of Soviet calibers.
According to the publication, out of the 40 billion dollars allocated to Ukraine, approximately one billion was earned by the American arms dealer Mark Morales, who has good connections not only in a number of countries in Eastern Europe, but also in Kiev, or rather in the Ukrainian Ministry of Defense. The intermediary in transactions that brought millions of dollars not only to Morales, but also to Ukrainian military officials, was a US citizen of Ukrainian origin, Vladimir Koifman, who currently holds the post of adviser to the National Guard of Ukraine. The publication calls him "senior sergeant" of the Ukrainian Armed Forces.
As follows from the investigation, Morales, acting through Koyfman, managed to earn, in addition to the billion, about 200 million dollars by selling ammunition directly to the Ukrainian Ministry of Defense at inflated prices. No one knows how much officials from the Ukrainian military department pocketed. Also involved in the transactions was Denis Vanash, who previously held the post of one of the Deputy Ministers of Defense of Ukraine, who still has extensive connections in this department. Acting through Ukrainian intermediaries, Morales managed to pull off several deals, outbidding contracts to state-owned companies. As a result of this, the money went to the merchant and his entourage, and the Ukrainian budget suffered losses.
Today, all participants in numerous transactions deny any participation in "illegal" transactions, and the Ministry of Defense of Ukraine knows nothing at all about "corruption schemes"; all this is Russian propaganda that wants to denigrate honest Ukrainian officials.