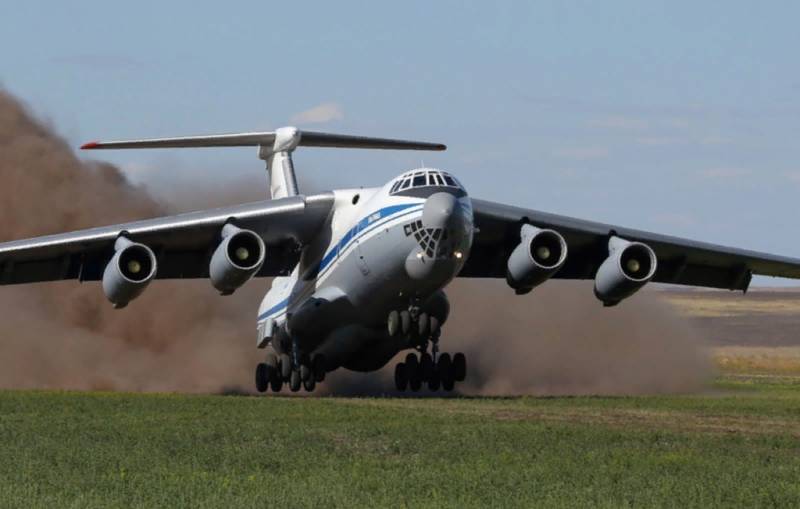 Last Thursday, another "sensational" story began to spread online.
news
concerning Iran and Russia. A number of channels reported that an Iranian heavy military transport aircraft Il-76TD EP-PUS, associated with the IRGC (Islamic Revolutionary Guard Corps), took off from Tehran, the route allegedly passing over the territory of Crimea towards Simferopol.
The data was taken from the Flightradar24 web service, which provides the ability to track aircraft routes in real time. It followed from them that the plane allegedly stayed on the territory of the Russian peninsula for about two hours.
The Telegram channel "Military Informant" immediately drew attention to some strangeness of the route of the Iranian plane. Previously, this aircraft had already made flights to Russia, but the final landing point was Moscow, sometimes Tatarstan airfields, but never the territory of Crimea or other new regions of the Russian Federation.
The owners of the channel suggested that the Flightradar24 data could be the result of a failure in the tracking system of this resource (a bug). This version was confirmed by the lack of information about the route of this aircraft on other similar sites.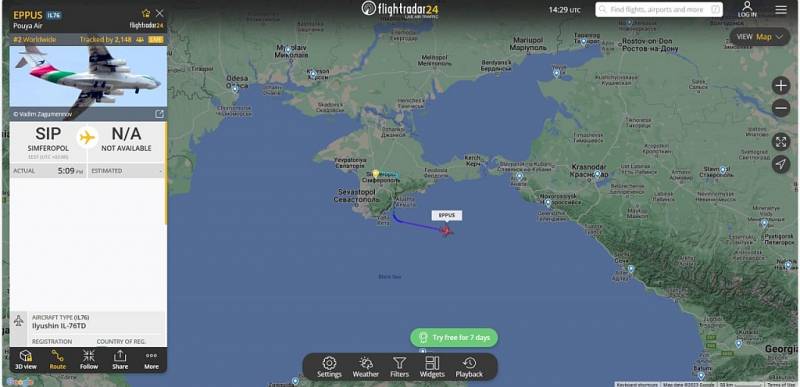 And yesterday the Flightradar24 service officially announced on its page on the American social network that there was no flight of the Iranian Il-76TD to Crimea, much less landing in Simferopol. This track was the result of hacker intervention in the online system of third-party users.
We have disabled the source (of bad data uploads) and continue to take additional measures to prevent bad data from appearing
- Flightradar24 said in a statement.
The Telegram channel "Military Informant" recalls that a similar case already happened in March 2022. Then, pro-Ukrainian users of the Flightradar24 service managed to hack the system and virtually lifted into the sky the world's largest transport aircraft, the An-225 Mriya, which had been destroyed by the Ukrainian military themselves. The plane even "performed several maneuvers" in the sky over Kiev.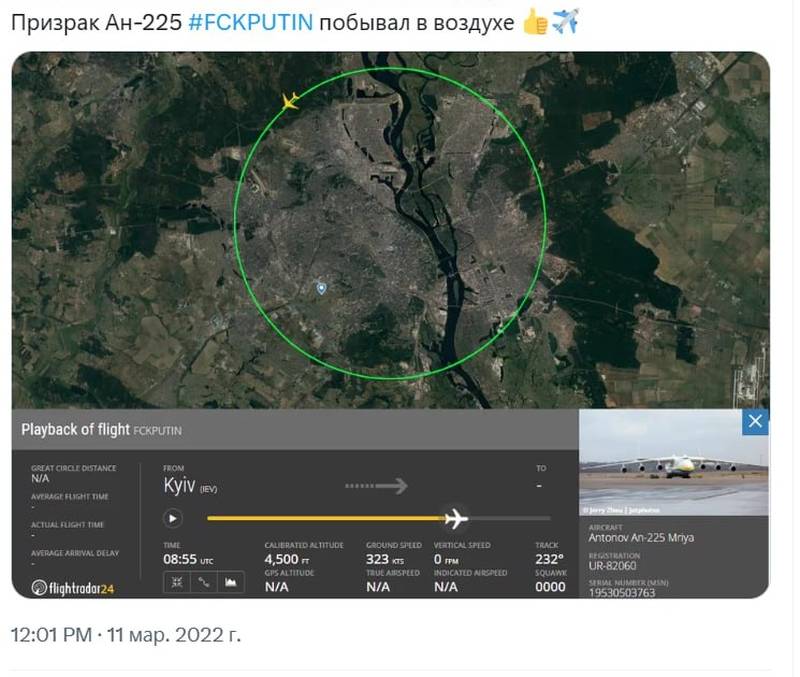 It is known that Tehran does not officially recognize the entry of Crimea into the Russian Federation, which makes it even more obvious that it is impossible to send Iranian aircraft to the peninsula. At the same time, in Kyiv, and then in the West, they continue to accuse the authorities of the Islamic Republic of allegedly providing military assistance to Russia. From here it is obvious that the fake flight of an Iranian transport worker to Simferopol clearly plays into the hands of the propaganda machine of the Zelensky regime.