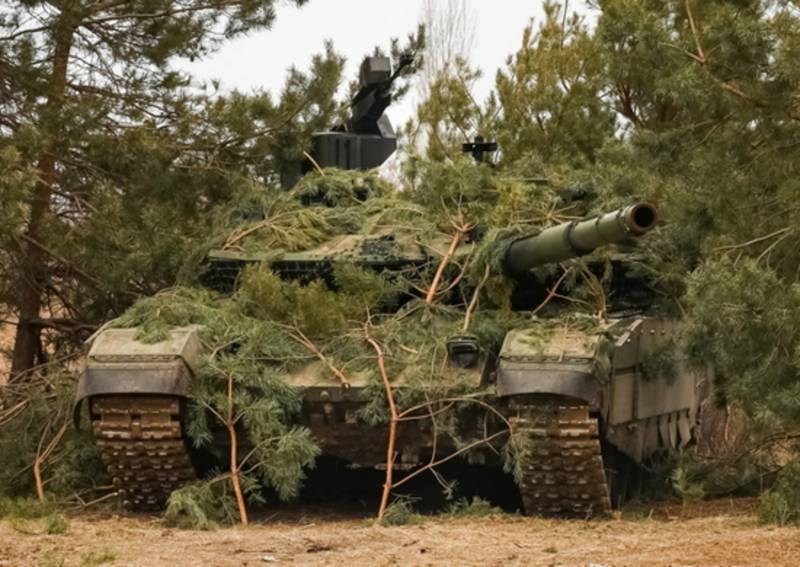 According to some reports, Ukrainian formations, during battles in the area of ​​the village of Rabotino on the Orekhovsky sector of the front in the Zaporozhye direction, were able to capture the newest T-90M tank of the Russian Armed Forces. This is, in particular, reported by the Telegram channel "Military Informant," which covers the events of a special military operation.
As noted in the message of the Telegram channel, the crew
tank
Unfortunately, it was not possible to destroy the abandoned combat vehicle. The details of the alleged tank seizure are unknown. If the information is correct, then this, unfortunately, is not the first T-90M tank that fell into enemy hands.
Previously, the same tank was captured during the regrouping of Russian troops in the Kharkov direction in 2022. Then the captured T-90M was handed over to the 30th separate mechanized brigade of the Ukrainian Armed Forces.
At the same time, the Telegram channel notes, losses of these tanks in good condition are extremely rare. There may be only a few known cases, which is an insignificant number given the duration and intensity of the armed conflict in Ukraine.
The T-90M tank is a modernized version of the T-90A tank. This modification was first presented to the public at the international military-technical forum Army 2018. In the spring of 2020, the first T-90M tanks began to arrive in the ground forces of the Russian Armed Forces, and in 2022 they began to be used in the combat zone during a special military operation.