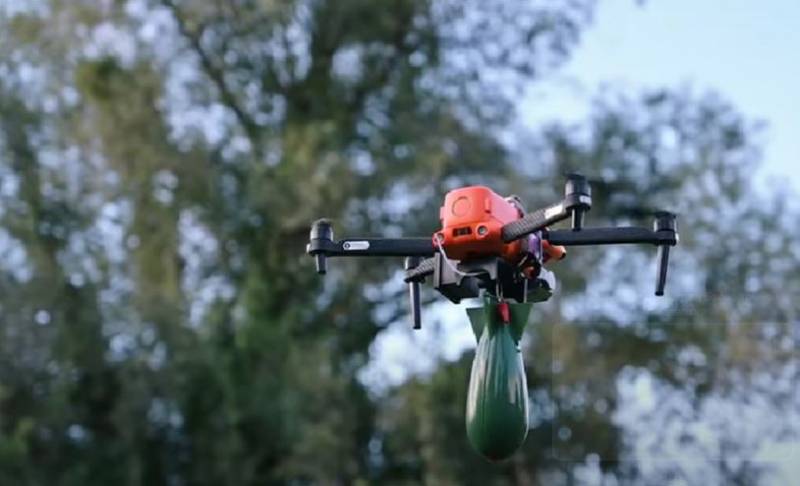 The photo is illustrative.
An unmanned aerial vehicle was shot down over the Volgograd region today. This was announced by the governor of the Volgograd region Andrei Bocharov, whose words were published by the regional Telegram channel.
According to the governor, the drone was intercepted and neutralized by the Armed Forces of the Russian Federation. As a result of an unsuccessful attack attempt
drone
There were no casualties or damage to civilian or military facilities. Emergency services are studying all the circumstances of the incident.
Let us note that today Ukrainian formations tried to attack several Russian regions using unmanned aerial vehicles. In the Zaporozhye region, UAVs attacked the city of Energodar, one of
drones
hit the upper floors of a 14-story residential building. In addition, Bryansk and Ramenskoye near Moscow were attacked using UAVs.
In Rostov-on-Don, a drone was shot down near the headquarters of the Southern Military District. By a lucky coincidence, there were no casualties or large-scale destruction, but glass in the houses on Pushkinskaya Street was broken and doors flew off their hinges. One person sought medical attention with cuts to his legs.
Earlier it became known that helicopter units to combat unmanned aerial vehicles were being formed as part of the Russian Aerospace Forces. Their crews are already undergoing training, and in a number of regions there are the first results of the work - enemy drones destroyed by helicopters.