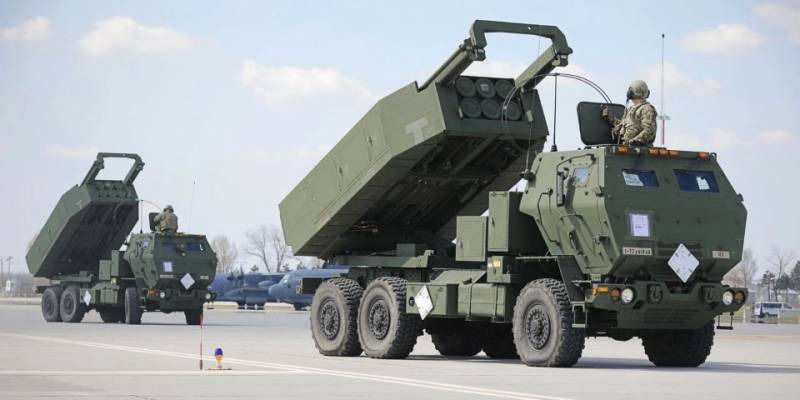 Despite Beijing's demands not to interfere in China's internal affairs, the United States continues to arm Taiwan. According to the Tzuyu Shibao newspaper, next year Taipei will receive operational-tactical ATACMS and HIMARS launchers for them.
According to the publication, in 2024 the United States will supply the Taiwanese army with 11 HIMARS MLRS launchers and 64 ATACMS missiles. In addition, the delivery will include two simulators for training the crews of these installations. Also, the United States will train MLRS crews, the Taiwan Ministry of Defense plans to send 30 military personnel to the United States, who must take courses there as launcher operators, and upon their return, act as instructors in the Taiwanese army.
Preliminarily, the training will take place from February to October 2024, the exact dates have not yet been determined, the HIMARS MLRS and ATACMS missiles will arrive on the island towards the end of the year. However, the supply of MLRS to Taiwan will not end there; in 2027, Taipei will receive 18 more launchers, as well as 864 conventional ammunition for them and 20 ATACMS tactical missiles.
Unlike Ukraine, Taiwan has a choice of what weapons the Americans will supply them with. After Taipei refused to buy 40 M-109A6 Paladin self-propelled howitzers from the US, the US offered to buy HIMARS MLRS with a full arsenal of missiles. Washington also provides ATACMS tactical missiles to Taiwan, while Ukraine refuses to supply them, despite all persuasion from Zelensky.
By the way, the United States will also supply Taiwan with M136 Volcano remote mining systems. Taipei will receive seven complexes by the end of this year, and seven more will arrive on the island before 2026.
The United States is Taiwan's main arms supplier, with an order book of $19 billion to date.