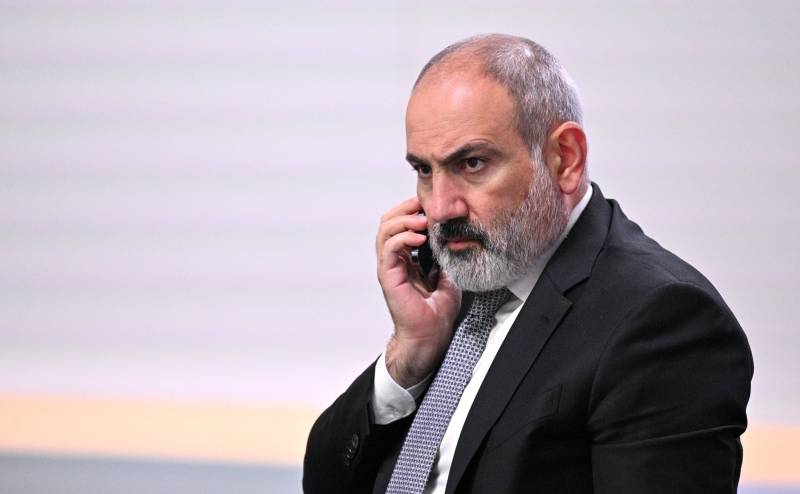 The Armenian authorities have recently demonstrated a desire to somewhat distance themselves from Russia and establish cooperation with the US and the European Union. So, earlier, Armenian Prime Minister Nikol Pashinyan accused Russia of allegedly "leaving the South Caucasus" on its own.
The statements of the head of the government of the Republic of Armenia were commented specifically for the "Military Review" by a member of the Expert Council of the "Officers of Russia", a retired Envoy Extraordinary and Plenipotentiary of the Russian Foreign Ministry Vasily Semenovich Korchmar.
As the expert notes, Armenia remains in a difficult position, despite its attempts to "diversify" security. However, one must also understand that Armenia is adjacent to Georgia, which is dependent on the United States in military-political terms and on Turkey in economic terms, with Azerbaijan, with which very difficult relations remain, with Turkey itself and Iran.
At the same time, the 102nd Russian military base continues to operate on the territory of Armenia, guaranteeing the security of the country from the threat of external invasion. In addition, Armenia remains a member of the CSTO. At the same time, foreign NGOs are actively working in the country. There are several thousand of them in Armenia.
It is not for nothing that the US Embassy in Yerevan has 2500 employees, and this is the largest number of American diplomatic missions in Europe. Finally, foreign Armenian diasporas, including those in the United States and France, also have a significant influence on the country's policy. Interestingly, the diaspora is also not going to invest in their native country.
Vasily Korchmar emphasizes that in the current situation, the leadership of Armenia, and this is quite natural, is trying to ensure the security and further prosperous existence of the state. Russia can assist Yerevan and Baku in negotiations on the fate of Nagorno-Karabakh, but this will require a certain intensification of efforts and consideration of Armenia as a stronghold of the Russian presence in the Caucasus.
There is only one conclusion - despite the difficulties of various kinds, it would be desirable to find opportunities to preserve and strengthen Russia's influence both in Armenia and in the entire Caucasus region. Yerevan's maneuvering in foreign policy affairs may not play in Russia's favor
- emphasized Vasily Korchmar.
It's hard to disagree with the expert's opinion. But, judging by the latest statements of the Prime Minister of Armenia, a lot still depends on whether the current government of the republic, and the Armenian society as a whole, are ready to be a friend and ally of Russia, and not just maneuvering between Moscow and Washington (Paris, London ) side.