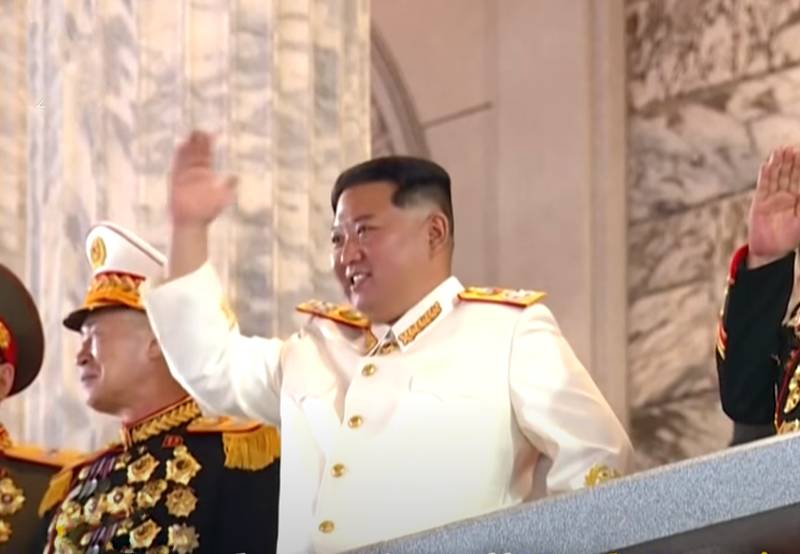 The leader of North Korea, hated by Washington, Kim Jong-un, may soon visit Russia. At least, this is reported by the authoritative American newspaper The New York Times, citing unnamed sources in the United States.
The publication writes that Kim Jong-un plans to meet with Russian President Vladimir Putin. The exact date of the North Korean leader's visit to Russia has not been reported, but it is noted that it should take place this month.
The New York Times calls the purpose of the visit and meeting of the heads of the two states to discuss cooperation in the military field, including the possibility of supplying weapons to Russia from the DPRK, which has been repeatedly refuted in Pyongyang and Moscow. In the West, this topic is often exaggerated in order to somehow justify their arms supplies to Ukraine.
The publication's sources believe that one of the likely meeting places between Kim Jong-un and Vladimir Putin could be Vladivostok, where the Eastern Economic Forum is to be held on September 10-13. There are also opinions that the leaders of the two countries could meet either at the Vostochny cosmodrome in the Amur region or in Moscow.
Let us recall that in April 2019, Kim Jong-un already visited Vladivostok, where he arrived on his train and met with Vladimir Putin. Perhaps this time the North Korean leader will choose this means of transportation.