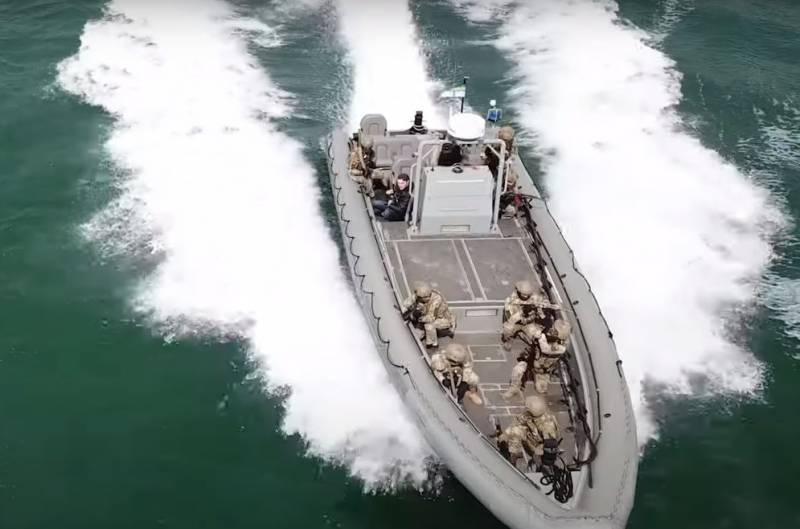 The destruction of boats of the naval forces of Ukraine, on which there were landing groups, could be carried out using the experience of military operations in Syria. This assumption was made in his Telegram channel by military correspondent Alexander Sladkov.
The Syrian campaign, according to the military correspondent, remains the most closed to Russian society. It cannot be said that in the process of hostilities in Syria there were some many innovations in the tactics of warfare. At least, information about the hostilities in Syria rarely penetrated into the information space.
Sladkov notes that the participants in the special operation refer to the expression "Syrian experience" with a certain smirk. But certain interesting skills could also be formed on the basis of military operations in Syria. One of them, in particular, Sladkov calls the experience of rapid response of the front
aviation
.
A group of militants is seen - a couple rises and strikes, the group is destroyed. For everything about everything 10 minutes. Then they learned to cope in 2-3 minutes, using the duty of a couple in the air
- Sladkov writes in his Telegram channel.
The operational destruction of a group of Ukrainian boats in the Black Sea is a typical example of such a reaction. Naval Aviation of the Black Sea
fleet
quickly spotted four boats with landing groups, after which it reacted "according to the Syrian scenario" and delivered devastating strikes on them. Sladkov stressed that such experience should be fully used.